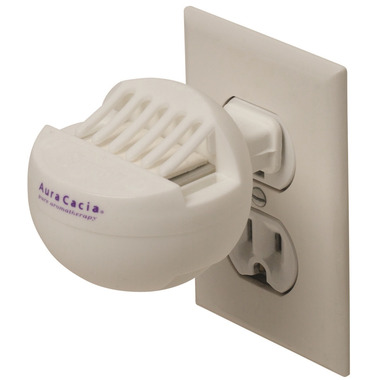 1 Count
Aura Cacia Aromatherapy Room Diffuser
is rated out of
5
by
45
.
---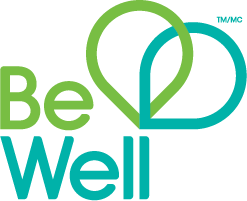 Spend $20 on Aromatherapy, Diffusers & Essential Oils & get 2000 Be Well Points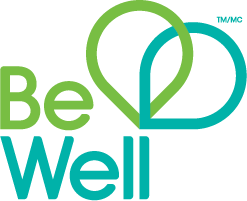 Spend $20 on Aromatherapy, Diffusers & Essential Oils & get 2000 Be Well Points
Description
Simply plug in Aura Cacia's Aromatherapy Room Diffuser and, within minutes, you will be enjoying the true aromatherapy benefits that Aura Cacia's 100% pure essential oils provide.
The room diffuser is a plug-in unit that uses low levels of heat to volatilize the essential oils.
Contains 1 Diffuser & 5 Refill Pads

Directions: Apply 5-15 drops of your favorite Aura Cacia 100% pure essential oil or blend onto the room diffuser refill pad and insert into the diffuser. Plug in the diffuser and enjoy true aromatherapy benefits. A refill pad may be used until it hardens. For best results, use a new refill pad when switching oils.



Highlights

Rated

5

out of

5
by
Heather
from
I definitely recommend this product. I think there is a lot of confusion on how it works however, which is why people don't rate it highly. Firstly, you need to buy essential oils and place a few drops of them on a little pad that is inserted into the scentball. The heat from the unit will cause the oil to slowly diffuse into the air. This product is better for me than using a product like Glade plug ins because it is not filled with chemicals. The downside is, the scent won't last for days and days, you will have to reapply every couple of hours. Try buying a bottle of lavendar essential oils and put a couple to maybe 5 on the little pad and see how you like the subtle smell.
Date published: 2011-02-14
Rated

4

out of

5
by
Scentlover
from
I've been using this diffuser for about 3 weeks now and it has worked very well. The supplied strips are easy to use. I found using the end of a pair of tweezers helped to nudge the used strip out on one occasion, but generally just tipping the diffuser sideways is enough to dislodge it. I have left the diffuser plugged in for up to 12 hours and found it only mildly warm when I removed it, so I don't think it poses any safety problems. Of course, users may want to be sure it's out of the reach of small children and pets because of the oils used in it. I am pleased with the product and recommend it. I'm giving it four out of five stars because I've never used any other kind and have nothing to compare it to.
Date published: 2015-01-20
Rated

2

out of

5
by
TK
from
I really, REALLY wanted to love this product. It was exactly what I wanted....a diffuser that would allow me to customize the scent I wanted, and something that would not overload my home with chemicals or that fake smell that comes with most other commercial diffusers. This works well for a few hours. When I first load the pad with oil and plug it in, it takes no time for that small area of the house to have a pleasant scent, but somehow it never really travels too far. And it doesn't last. I plugged two separate diffusers in at around 2 this afternoon and could smell them within minutes. I left the house, was back about 4 hours later, no more scent at all. When I removed the pads, they were dry. I can only imagine how much oil it would take to keep the scent going all day. I am stuck with them, so I will use them, but would not recommend them to anyone else, sorry!!
Date published: 2014-04-12
Rated

4

out of

5
by
Shanda
from
I was a little skeptical about this purchase, but was pleasantly surprised! I bought it to use in our small bathroom and it worked really well. I don't think this product would be good for a large room but it's perfect for small spaces! I will definitely be buying a couple more for our other bathrooms. The only down sides I see is having to buy the refills and that the unit is always on unless you unplug it...makes me a bit concerned about it being a fire hazard.
Date published: 2016-03-09
Rated

4

out of

5
by
Jubee
from
Good for customizing scent in a small bathroom
I bought this to use as an air freshener in our downstairs powder room and it is perfect for that space. I just leave the essential oils I am using on the counter and add them to the scent pad once a day. I usually unplug it at night but have left it plugged in and it hasn't overheated. I think some people expect too much from this product! I am glad I found something that I can use instead of artificial scents.
Date published: 2020-11-25
Rated

4

out of

5
by
Jen
from
You have to use a lot of oil on this (18-20 drops) in comparison to the vehicle diffuser (2-5 drops) that uses the same size of pads. I still absolutely love it. It's a much nicer solution for mild scents with theraputic benefit. It's nice to finally have a diffuser that doesn't use water, because I don't like having wet air, mould, or dealing with their cleaning! The pads last for a number of uses as well provided you're using the same oils. Great innovative product! Would highly recommend.
Date published: 2017-10-20
Rated

1

out of

5
by
Dana
from
This barely worked for me. It gave off a slight scent for about 20 minutes, but that was about it. The lamp ring works much better than this.
Date published: 2013-06-27
Rated

5

out of

5
by
SK
from
Works great - so happy to have found a green alternative to chemical plugs ins. (I have 4 dogs, a snake and a baby, and I would never use chemical air fresheners around my child or pets!) I'm having fun experimenting with different essential oils. And I agree with Lin, it's great for settling hyper dogs (and kids lol) put a few drops of lavender oil on the diffuser pad... and peace ensues.
Date published: 2011-07-04