Aura Cacia Organic Rosehip Oil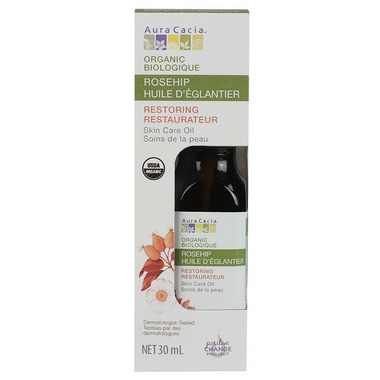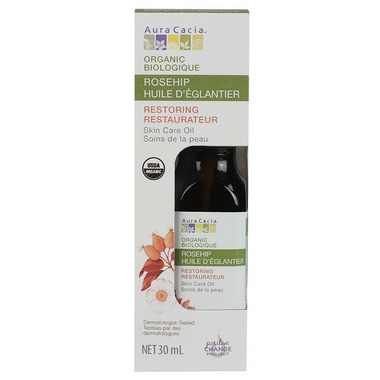 Aura Cacia Organic Rosehip Oil
Aura Cacia Organic Rosehip Oil contains pure retinol (Vitamin A) which is best known for replenishing and restoring mature or sun-damaged skin. This products offers you a safe, natural source of botanically derived retinol. High levels of linoleic and linolenic essential fatty acids help condition skin, especially in the Winter time when some skin types become drier.
Directions:
Apply as a serum to the face after cleansing. This can be used as a general body oil, a nourishing hair and scalp massage or to softer an rejuvenate dry skin. Enjoy the benefits of Aura Cacia essential oils by adding 1-2 drops of essential oil to each pump of rosehip in the palm of your hand. For best results refrigerate and use within 6 months after opening.
Ingredients: Organic Rosa canina (Rosehip) fruit oil.