Aura Cacia Peppermint Essential Oil
100% Pure Essential Oil
15 mL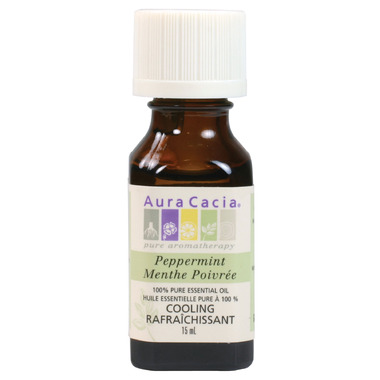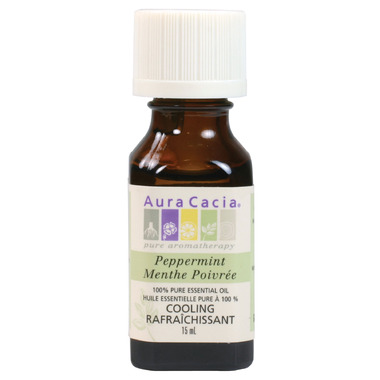 Aura Cacia Peppermint Essential Oil
100% Pure Essential Oil
15 mL
Instantly recognizable, peppermint oil has a very potent minty aroma that produces a cooling and refreshing sensation. Combine peppermint, lavender and a skin care oil for a soothing stomach-massage oil.
Botanical Name: Mentha x piperita

Ingredients: Mentha x piperita (peppermint) oil
Product Notes:

Color: Pale yellow to pale olive-green
Viscosity: Mobile
Top Note: Very fresh, grassy and buttery
Middle Note: Strong, grassy-minty, with a deep balsamic-sweet undertone
Dry Note: Sweet, clean
Aromatherapy Actions: Cooling, vitalizing, refreshing
Safety Data: Non-toxic. A mild skin irritant and allergen. Avoid during pregnancy.