Axel Kraft Glass Nail File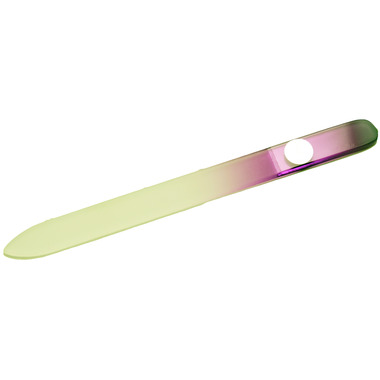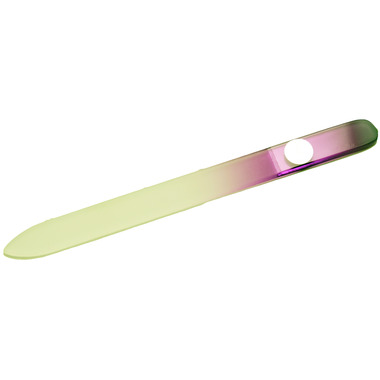 Axel Kraft Glass Nail File
In 1999, the glass nail file was awarded first prize for Innovation at an International Exhibition in Paris, France. It's the one thing your manicure and pedicure sets have been missing! Some of the great qualities of glass nail files are:
The file is made from a material called "Float" flat glass. It has no damaging effects on your nails or skin. It does not contain any heavy metals or other harmful elements.
The filing surface does not wear down and will last forever! Think of all the emery boards you've had to throw out in the past. You'll never have to throw out your glass nail file!
The filing surface is extremely easy to clean. It can be washed with plain water, repeatedly boiled, sterilized, or even put in the dishwasher!