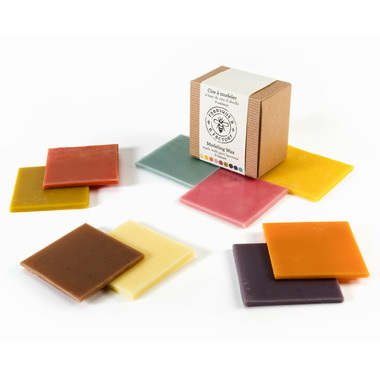 Description
This beautiful, all natural modeling wax is made from locally-sourced beeswax, olive oil and lanolin. The colours are natural food colouring from fruit and vegetable extracts and it never dries out! Take a piece, play with it in your hands until it softens, or put it in a bowl of warm water to soften for smaller hands. Reuse as many times as you wish.
Features:
100% beeswax (no paraffin)
Colours are created from natural food colouring
Each box contains 9 colours: natural, yellow, orange, rust, pink, purple, blue, pistachio and brown
Included is a 12"x15" piece of compostable parchment paper to use as a work surface
For Best Results:
keep wax in box when not in use, as colours may fade over time in direct sunlight.
Highlights