B Yoga
B Yoga B MAT Strong Ocean Green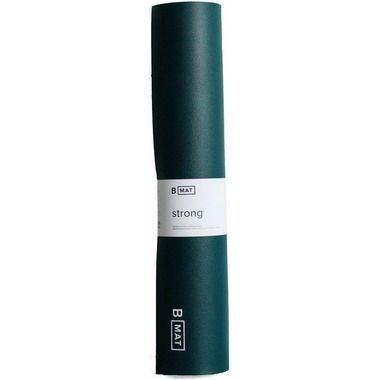 B Yoga
B Yoga B MAT Strong Ocean Green
Description
B MAT Strong from B Yoga offers superior cushioning for the yogi looking for more comfort and support. B MAT Strong from B Yoga is perfect for those with a higher impact practice, such as Vinyasa, or for those who simply value extra comfort and cushioning during Savasana, Yin or other practices.
Weight: 5.0lbs
About B Yoga Mats:
100% rubber (both natural and synthetic)
100% azodicarbonamide free

Mat Cleaning:
The best way to clean your B MAT is by wiping the surface on a regular basis with plain water and neutral soap. You could also whip up a cleaning solution with enzymatic action by mixing half water and half vinegar or lemon juice. This produces a gentle cleaner that is great on a B MAT surface.
If you feel like giving your mat a deep clean you can soak it in a bath tub, hose it down, or wash it in a washing machine set to the gentle cycle, max 30 degree water, with a mild soap (warning: saturation of the mat material can contribute to a degradation of the printed B Yoga logo).
Highlights