Baby Wisp Small Snap Grosgrain Tuxedo Bow Clips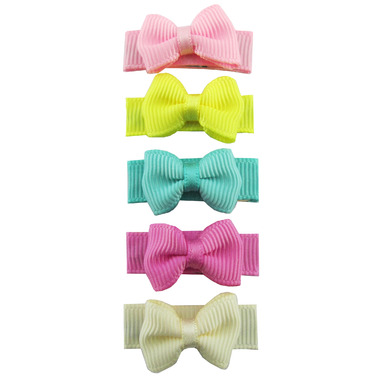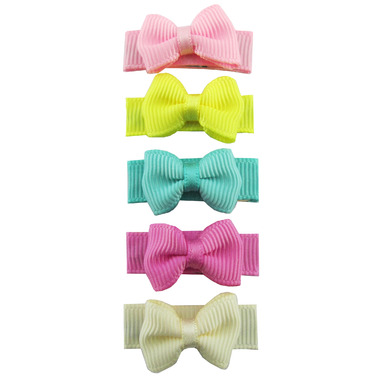 Baby Wisp Small Snap Grosgrain Tuxedo Bow Clips
- We're sorry, this product is no longer available!
- Shop for other products in: Accessories

This Baby Wisp Small Snap Tuxedo Bows Collection includes five tuxedo bows on a snap clip. The collection will match your little girl's outfits perfectly. Tuxedo bows are attached to our ribbon wrapped 30 mm stainless snap clip.
Fits 6 months and up.
Features
:
Hair clips stay securely on baby's fine hair without slipping
Mini-comb allows hair to weave in and lock in
Silicone sleeve for comfort and additional traction
Practically weightless so that there's no pull on hair
Sized to look proportionate on littler heads.


Crystal:
a few months ago
I bought these before and they it says on the description that it was the same "mini comb- weaves through fine hair" that I have had before, when it is not! The whole reason I have spent up to 7 dollars a single clip in the past- is for the mini comb. So I am a bit annoyed that it's just the standard clip. Had I had known I would not have purchased these. Should change your description. Everything about it is wrong. It's misleading, especially for return customers. However if anyone sees the mini comb ones- buy them! They are amazing and nothing else compares.

*Not a happy customer
Meagan:
more than a year ago
These are cute and a perfect size for a toddler-I have been looking a long time for a proportionate size, however, the metal clip is not covered and it's tricky to put on a squirmy person without hurting them. The description above is a bit misleading, but I can't even use them as my poor girl runs crying from them.
Page
1