babyganics
babyganics Foaming Dish & Bottle Soap Fragrance Free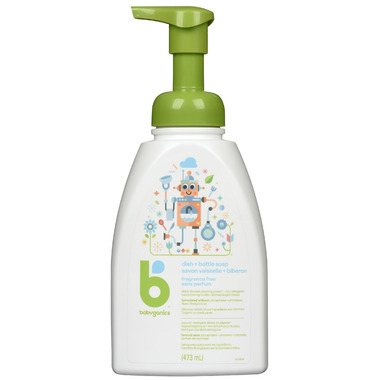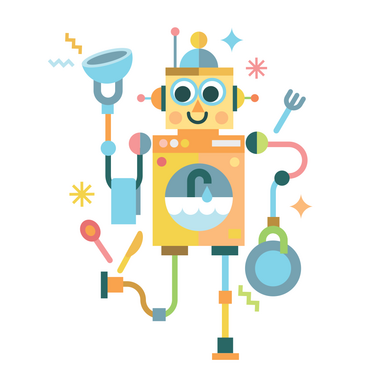 babyganics
babyganics Foaming Dish & Bottle Soap Fragrance Free
Description
How does such a small baby create such a mound of dirty dishes? One of the eternal questions you ask as you stand at your sink. At least you won't question how to get squeaky clean sippy cups and bottles with no scary chemical or gel residue. babyganics' innovative, foaming technology with dual cleaning agents saves time, needs less water for washing and rinses free. Whether it's baby, family or dinner party dishes (remember dinner parties?), this is the answer to one of your burning questions.
All Purpose Everything
From wipes to highchair sprays to floor cleaners, babyganics make everything your family needs to keep your floors, counters and other surfaces baby-ready!
Plant-Derived Ingredients
babyganics formulas are made with plant-derived ingredients (derived from plants like coconut, corn and soy) that work hard so you and your baby can play without worry!
Babies without Boundaries
Your baby wants to explore and babyganics' cleaning products are made with this in mind so you can encourage that discovery, wherever it takes them.

Features:

Gentle plant-based ingredients that are safe to use around your baby with no chemical or gel residue
Non-toxic cleaning formula that is safe for all bottles
Non-allergenic ingredients that are safe for everyday use
Pediatrician and Dermatologist tested
No: SLS, phosphates, phthalates, sulfates, artificial fragrances or dyes
Directions: Instant foam and no stuck-on residue. Easily removes dried milk, food, grease, gunk, & icky-sticky, caked on messes and more. Works great on breast pump accessories too. Pump directly onto bottle, cup or dish or use a damp sponge. Wash and rinse as normal.

Ingredients:
Water, cocamidopropyl hydroxysultaine, lauramine oxide, decyl glucoside, sodium lauroyl sarcosinate, glycerin, methylisothiazolinone.
Play the Babyganics We're Babyganics. And we're open for adventure video on Youtube
Highlights