Babymoov Hygro+ Humidifer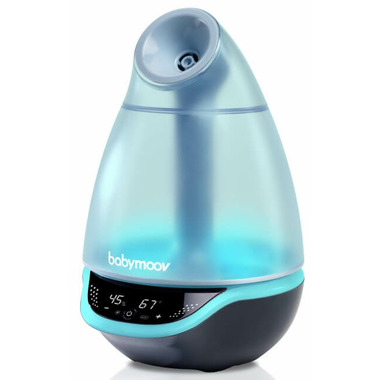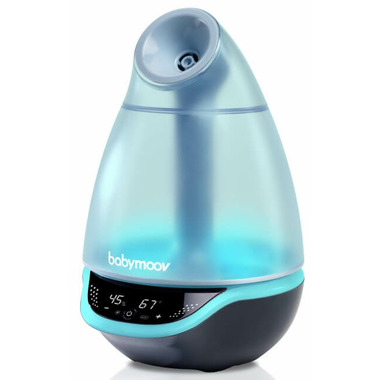 Babymoov Hygro+ Humidifer
Pure and healthy air for Baby!
The new Hygro+ humidifier by Babymoov: the best partner to check the environment in your baby's room and make sure the air is healthy while baby sleeps. Noiseless and trendy, it will fit perfectly in every baby's room!
You can adjust the humidity level by hand or automatically and monitor it along with the room temperature on the backlit touch screen. The multi-coloured night light is also controlled via the screen (you can chose one colour or rainbow effect!). This practical humidifier features an essential oil diffuser too.
Hygro+ has a very long runtime (up to 22 hr) and is suitable for use in rooms of up to 20 m².
Humidifier: why should you have one?
Humidifier adds moisture into dry air and helps relieve your baby of irritated, dry skin and congestion. It is recommended to keep a relative humidity level of 40% in your baby's room, especially by night.
You can use your humidifier during winter AND summer, for an optimal comfort! Thanks to the automatic shut-off and its optimum runtime, you can relax at night with Hygro+!
Technical Specs:
Silent (25dB)
Automatic shut-off
Setting the relative humidity level at the desired time
Adjustable mist output
360° adjustable mist outlet angle (cool mist)
Touch screen, backlit for easier use
Optimum runtime for non-stop diffusion from bedtime to wake-up time (up to 22 hour runtime)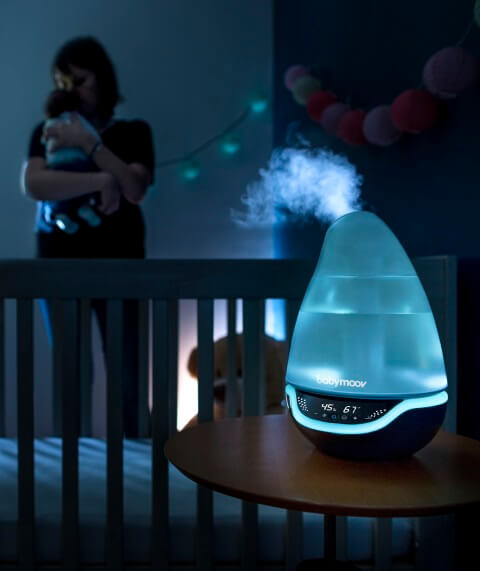 Kimberly:
a few months ago
Bought this to add with my other Humidifer. It is so much better! It has a very quiet minimal hum, super faint! Also it tells the temperature of the building, allows you to set humidity, a timer and select a colour! Also it has lifetime warrenty and a diffuser tray for adding essential oils. It does empty less than 22 hours but I would buy it again in a heartbeat.
Page
1