Baggu
Baggu Reusable Bag in Sailor Stripe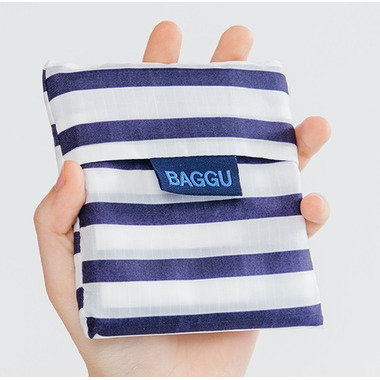 Baggu
Baggu Reusable Bag in Sailor Stripe
Description
The Standard Baggu is their best selling reusable bag and it's not just for the grocery store!
Carry in your hand or over your shoulder. This nylon bag holds 2-3 plastic grocery bags worth of stuff. Folds into a flat 5 inches by 5 inches pouch. Holds 50 lbs.
Ethically made in china.
Features:
25.5 in. H x 15.5 in. W x 6 in. D
100% ripstop nylon
Machine washable