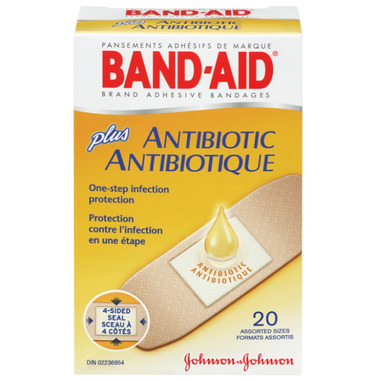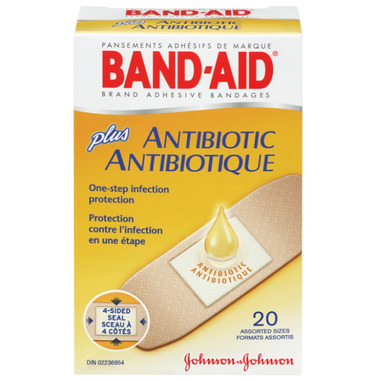 Unique one-step infection protection with germ-fighting antibiotic ointment right on the pad. Helps minimize appearance of scars by creating an optimal moist wound healing environment. Helps to heal wounds faster than with an ordinary bandage.
Assorted Bandages Included:

10 - Bandages 3/4" x 3"
10 - Bandages 1" x 3"