Bees Wax Worlds Mason Jar Beeswax Candle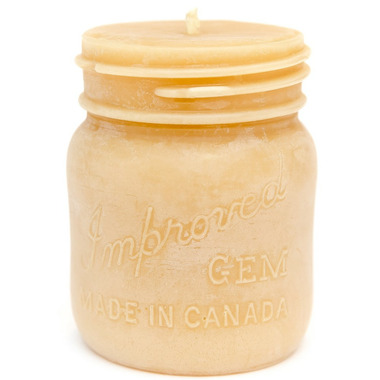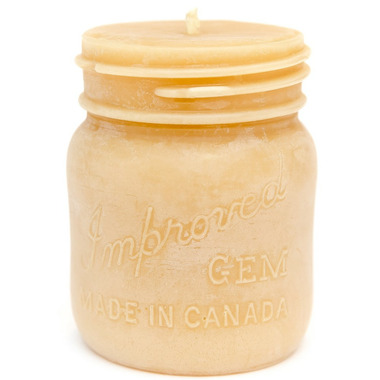 Bees Wax Worlds Mason Jar Beeswax Candle
100% Pure Canadian Beeswax Candle; Handmade on Salt Spring Island, BC. Made in Canada Mason jar candle; lasts longer than a jar of warm summer peaches. Bees Wax Works Candles are a longer burning candle; enjoy the gorgeous natural aroma of honey.
Approximate Burning Time:
50+ hours
Dimensions
: 4.7 inches x 3.1 inches x 4.7 inches 12 cm x 8 cm x 12 cm)

Ingredients:
100% Pure Canadian Beeswax – sourced from the apiarist.
Warnings: Never leave a candle burning unattended; remove all packaging before lighting.
Please note, the candle is in the shape of a mason jar, this item does not include an additional jar.