Biokleen Soy Toilet Scrub
Volcanic Perlite & Mint Cleaning Power
32oz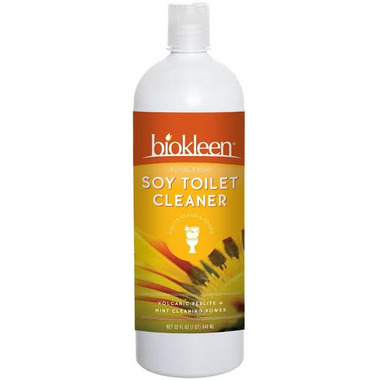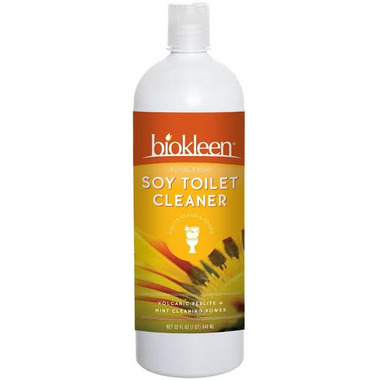 Biokleen Soy Toilet Scrub
Volcanic Perlite & Mint Cleaning Power
32oz
Volcanic Perlite & Mint Cleaning Power


Fights tough stains with extracts of soy and micro-scrubbers while essential oils of mint deodorize toilet bowl odors. No harsh fumes, acids or caustics. Discover the cleaning power of soy!
Features:
Powerful soy and micro-scrubbers for tough toilet stains.
Essential oils of mint deodorize toilet odors.
No acids or caustics.
No artificial fragrance or colors.
Tips for Use:
For toilet and odors apply directly to toilet bowl and under rim.
Scrub lightly, allowing the micro-scrubbers to do the work.
Then flush.
No need to let sit.
Ingredients:
Water (filtered), Methyl Soyate, Laureth 7 (plant based surfactant), Caprylyl/Capryl Glucoside (plant based surfactant), C10-16 Alkyl Glucoside, Perlite, Sodium Silicate, Xamthan Gum (plant based stabilizer) Zeolite, Citrus Grandis (Grapefruit) Seed Extract, Glycerin.
Keep out of reach of children. CAUTION: In case of eye contact, flush with cool water for 15 minutes. In case of ingestion, do not induce vomiting; drink plenty of water to dilute.