Bob's Red Mill Fava Beans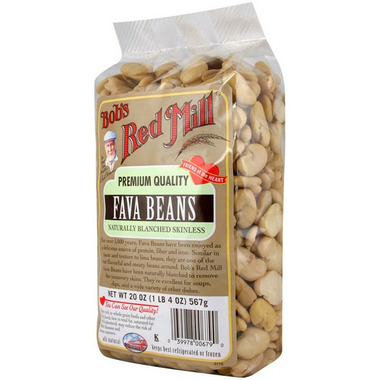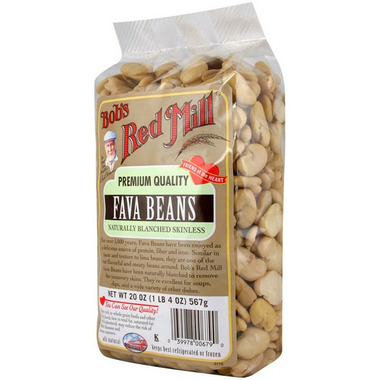 Bob's Red Mill Fava Beans
Bob's Red Mill Fava Beans are used in many Italian dishes and have an earthy flavor that is particularly welcome in soups and salads. They have been blanched and the seed coat removed. They do not require soaking.
Ingredients:
blanched, skinned fava beans.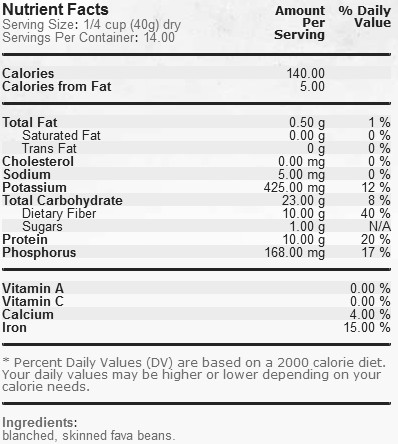 Peter:
a few months ago
Fava beans for some reason are hard to find I tracked this order through Bob's and finally found a supply. Dr Duke highly recommends Fava beans as they are nutritious and high in L-Dopa content, as well as being good for roughage. I used to grow Fava's, but too old to bother now, as they were always my favourite bean and we'd eat them raw.. These were fine a few broken but nothing serious, cooked faster than usual being skinned, and straight from the dry stage, no soaking. I like to make a humus type thing, mashing them, adding Bob's spinach powder, or kale, olive oil, lemon juice, salt, pepper, cumin, dried sage and parsley, eaten for a snack with crackers or in a sandwich. Thanks for stocking them, I really appreciate being able to buy them. rate 4/5
Francesca:
a few months ago
I agree with the first reviewer that these have great flavour and are extremely convenient because they're pre-peeled. However, perhaps because they are already peeled, they fall apart while cooking and turn into mush - the consistency of pea soup. So if you don't want y our fava beans to be whole when you eat them, these are great. I ended up eating "fava soup" which is not what I was trying to make lol. For this reason I give this product a 1-star. I like my fava beans whole when they're cooked, not mush.
Page
1