Bob's Red Mill Millet Grits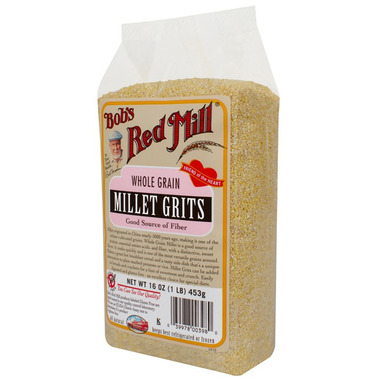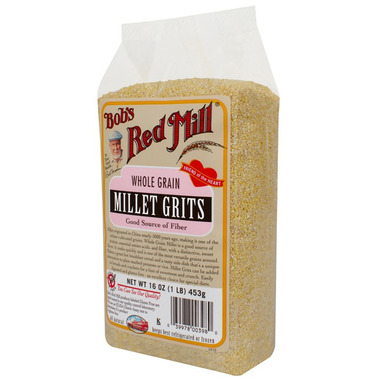 Bob's Red Mill Millet Grits
Bob's Red Mill Millet Grits is a good source of protein, essential amino acids and fiber. It cooks quickly and makes a great hot breakfast cereal or a tasty side dish as an alternative to potatoes or rice. ​Bob's Red Mill Millet Grits add a hint of sweetness when added to bread recipes.
Ingredients:
whole grain millet



Wendy:
about a year ago
Very nice for breakfast. One serving cooks up quickly in my microwave. I add honey/maple syrup/fruit and cinnamon/ginger and it is very warm and comforting. Much, much cheaper than my favourite gluten-free cold cereal.

I also make it as a side dish instead of mashed potatoes by adding a bit of milk, grated cheese (and a touch of garlic chili sauce). A perfect comfort food!

I like corn grits the best, but this is a close second and helps me provide variety in my diet. Besides millet is very easy to digest.
Page
1