Bodum Eileen French Press Coffee Maker Copper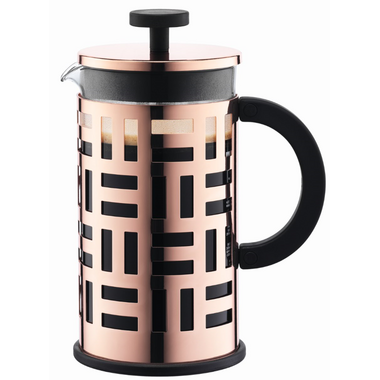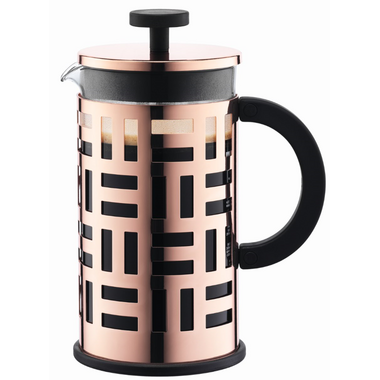 Bodum Eileen French Press Coffee Maker Copper
Designed in honor of the great Irish designer Eileen Gray, as well as all coffee lovers who frequent the bistros and cafés of Paris—Gray's adopted city.
Bodum's classic EILEEN French Press makes a stylish addition to any tabletop decor. Perfect for gifting and entertaining.

Features:
Solid stainless steel frame protects borosilicate glass beaker
Round handle designed for comfortable, secure grip
Dishwasher safe - Unfortunately this does not apply copper version
Made in Portugal
Dimensions:
Depth 4.25 in
Width 6.5 in
Height 8.75 in
The BODUM® French press system is a pure and simple ­ way to make coffee. The materials of the French press (glass and stainless steel) are completely taste-free so nothing comes between your ground coffee beans and the hot water. The French press generates no waste at all: no metal or plastic capsules, no paper, no nothing. You only boil as much water as you need ­ and there you go!