Boon Snug Straw Lids Pink Multi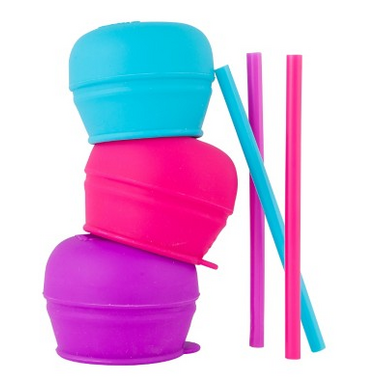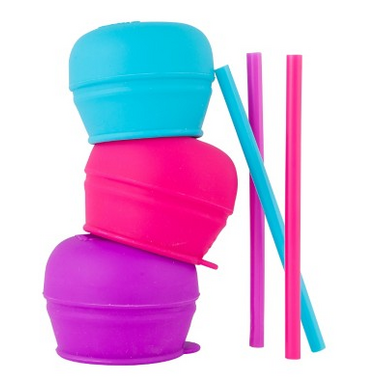 Boon Snug Straw Lids Pink Multi
A Universal Silicone Straw Lid, let's drink to this. Okay, technically Snug is made for kids who are old enough to drink through a straw but not old enough to stop spilling their drinks all over kingdom come. But the real beauty is that it's perfect for just about anyone (you included, Butterfingers). Snug silicone straw lids fit over any regular cup with a 2.5"–3" diameter. Just pop in a straw and start sucking.
Features:
Turns your cup into a sippy
Stretches over most cup sizes (2.5"-3.75" diameter)
Spill-proof
100% Silicone lids
Straw hole fits any size straw
Includes 3 lids + 3 straws
Recommended age: 12m+
BPA, PVC and Phthalate Free
Wash thoroughly before initial use and after each use. Wash each piece separately. Dishwasher-safe or hand wash in warm, soapy water. DO NOT microwave. Can be boiled or sterilized.
Michelle:
about a year ago
I really wanted to love this product as I'm a fan of most Boon products and love their snug spout lids; however this product is flawed - once installed on any cup, if your child puts any pressure on the lid the liquid will push up the straw and spray/leak everywhere. If you want a product like this, order the Boon Snug Spout Lids - they don't leak and are a great product.
Page
1