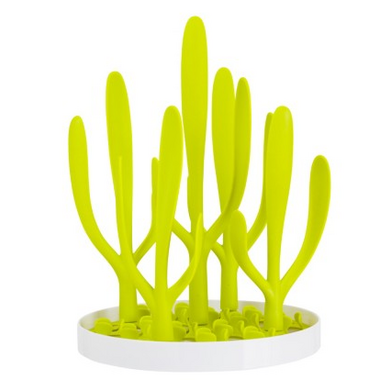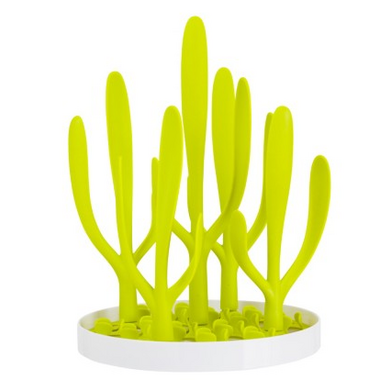 If the only thing growing in your kitchen is a massive pile of dirty bottles, Sprig is here to tidy up the joint. Sprig holds up to six bottles so even if yours are multiplying like rabbits (and we know they are), you can dry them all at once. Excess water collects in the bottom tray and the sprigs pop out for easy cleaning and storage. You: 1. Clutter: 0.
Features:
Perfect for drying items of all shapes and sizes
Easily holds items upright for drying, while saving space on your counter
Removable bottom tray collects excess water
Holds up to 8 bottles
Sprig bed holds smaller items for drying
Removable sprigs for easy storage and cleaning
BPA, PVC and Phthalate Free
NOT Dishwasher-safe. Wash thoroughly before initial use and periodically. Hand wash in warm, soapy water. Rinse thoroughly and air dry. DO NOT microwave. DO NOT boil or sterilize
Deb:
a few months ago
I reviewed this previously and feel bad about the rating because it really is a sturdy and useful unit! I just didn't have it snapped into place properly. It works really well for more than just baby bottles. I place my good knives along the bottom as well as my scissors (open and standing upward) in this unit. It comes apart easily for cleaning as well.
Kayla:
more than a year ago
Okay can we just talk about how cute this thing is?! When my friends come over, I always get the compliments. Many baby products are generic and boring, Boon always exceeds those boundaries and gives you something fun. :) Sprig fits all of my bottles perfectly, which is probably just fate? ;) Love, love, love it!
Page
1