Boon Whale Pod Bath Toy Scoop, Drain & Storage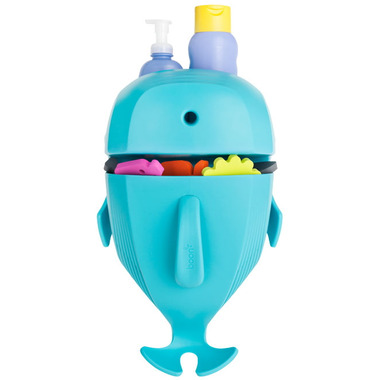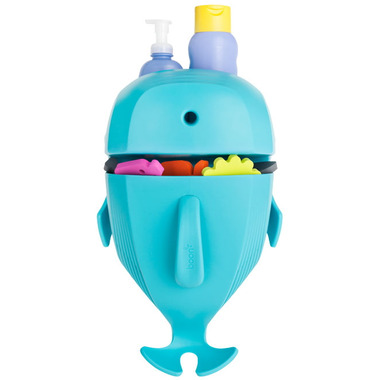 Boon Whale Pod Bath Toy Scoop, Drain & Storage
An ocean of bath toys fit inside the Whale Pod so they can be easily stored and left to drip-dry. Kids love how it playfully scoops water. Parents love less bath time mess.

Features:
Removable scoop makes bath time clean-up fun and easy
Stores and organizes bath accessories
Wall-mounted base with built-in shelf
Reduces mold and mildew
Mounting options included: adhesive strips and hardware
BPA-free, Phthalate-free and PVC-free
Dimensions: 16.5" x 9.5" x 6.5"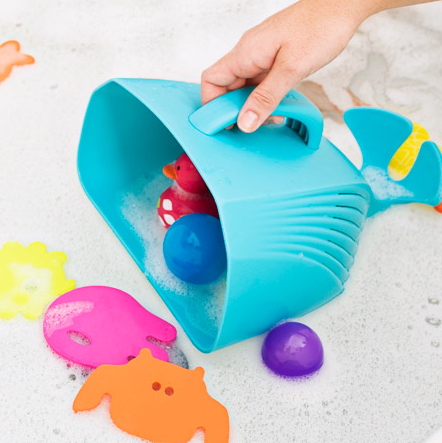 *Accessories not included

JoDy:
more than a year ago
I originally had a fabric toy catcher - it started to grow mold when we were gone for 2 weeks and there was moisture sitting against it - gross! This one is solid plastic and easy to clean! Good size, all our toys fit in and it drains all the water out! easy to install - there are 2 different ways, screws or glue/sticky tack it comes with. We stuck it to our tiles (it takes a good 24 hours to let the glue set) and so far holding strong, Your kids will want to hang off it - haha - don't let them! My kids even wants to help clean up the toys after bath now, they love scooping toys into the whale!
Page
1