Born Free Breeze Glass Bottle 2 Pack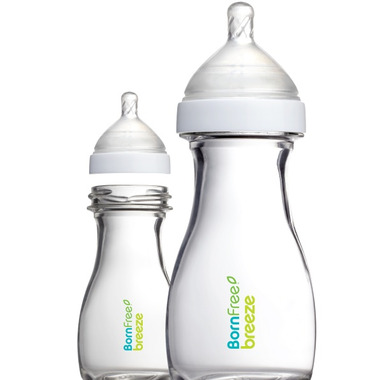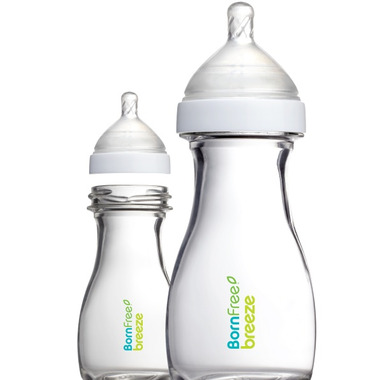 Born Free Breeze Glass Bottle 2 Pack
With only two parts, the Born Free breeze™ glass bottle is the easiest to clean bottle system that both you and your baby will love. The anti-colic design ActiveFlow® vent puts baby in flow-control, and the "Just like Mom" nipple makes it easy to alternate between breast and bottle feeding. Breeze BPA-free glass bottles are made from ThermaSafe™ glass and can safely go from freezer to boiling water.
Features:
Easiest to clean & assemble – only 2 pieces
BPA-free ThermaSafe™ glass can go from freezer to boiling water
Anti-colic design with ActiveFlow vent included in nipple
Includes level 2 medium flow nipple 1m+ and cap for on-the-go convenience
"Just like Mom" nipple makes alternating between breast and bottle easy
Easy to hold for mom, dad, and baby
Vanessa:
a few months ago
How did these pass product testing! They're useless. Very disappointed with these. The former design was WAY better. There is no airflow, even with the fastest nipple. Ended up throwing these out. Hopefully BornFree redesigns them, because their glass bottles used to be my favourite.
Page
1