Burt's Bees Mattifying Powder Foundation
Burt's Bees Mattifying Powder Foundation
is rated out of
5
by
10
.
Colour Not Shown
Burt's Bees' 100% natural, non-comedogenic, oil-control Mattifying Powder Foundation gives you a smooth and even skin tone. Lightweight and made with Bamboo to blur imperfections, it provides buildable coverage that blends effortlessly.
Features
:
100% natural, non-comedogenic, oil-control powder makeup lets you build coverage gradually as needed; includes custom sponge applicator and mirror
Blends easily to smooth and even skin, while absorbing oil without drying out skin
Available in six lightweight, mattifying shades to match a variety of skin tones, the mineral powder formula is perfect for oily or combination skin
Formulated without parabens, phthalates, SLS, petrolatum or synthetic fragrances; dermatologist tested; not tested on animals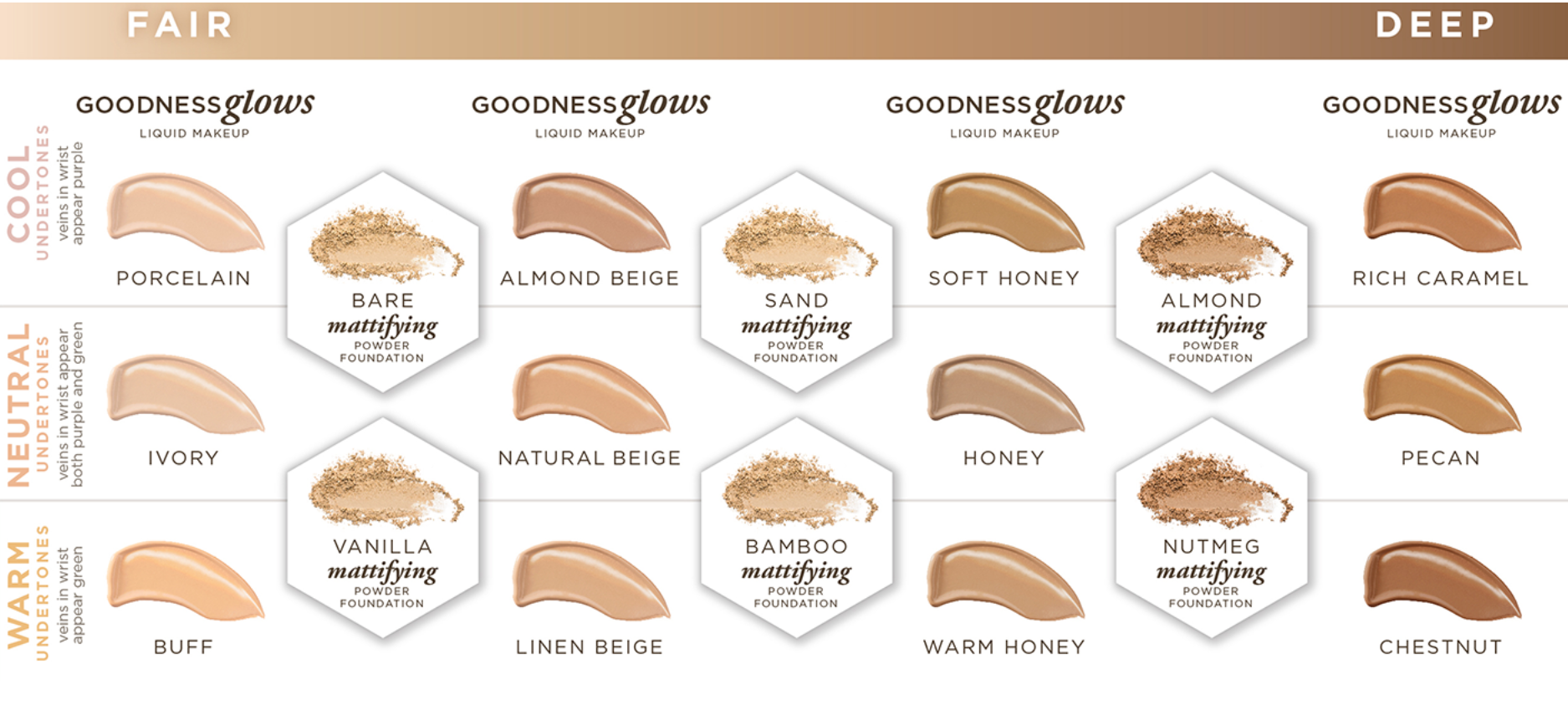 Similar Foundation, Blush & Bronzer
Other Burt's Bees Products
Rated

2

out of

5
by
Helena S
from
Not good
I am constantly on the hunt for a good, medium-coverage powder foundation for my oily, porous, and acne-prone skin. Sadly, this is one of the worst I've tried. This might be partly that the colour just isn't a match for me (the vanilla shade seems too yellow for my relatively pale skin), but it also seems to go on super patchy, settling in all my pores rather than smoothing them at all, and barely lasts half a day even with my favourite primer. This was a bit expensive compared to other drugstore foundations, too - overall I definitely regret this one.
Date published: 2019-11-28
Rated

5

out of

5
by
Jayhaydeering
from
Fantastic Product
I used to buy Bare Minerals but wanted a more affordable, but still natural product. I have oily skin and this matte foundation is perfect. I had to get used to the application sponge rather than using brushes (another huge money saver) but now I'm able to get the same coverage in used to for a fraction of the cost. What a relief to find something that works just as good as the high end brands that's natural and affordable! I'll be purchasing their blush and concealer as well. Tip: take the shade match test on their site. I matched with a tint I would not have chosen on my own and I'm glad I followed their guide. Perfect match.
Date published: 2019-10-23
Rated

5

out of

5
by
blondie90
from
Pretty good for an affordable, natural product
This foundation is actually pretty good for the price. It goes on very light but it seems like it is buildable so you can probably get light or full coverage depending on your needs. I only need light coverage and found that it didn't settle into my fine lines, so that was nice. I tested the shades in the store and they are much different from how they are portrayed online. For instance I have medium skin with yellow undertones and I matched with the Almond colour. If I ordered online I probably would have chosen the Bamboo colour based on the photos. But my favourite thing about this foundation is that it's natural and doesn't contain any toxic ingredients. Will definitely purchase this again
Date published: 2019-02-06
Rated

1

out of

5
by
St53
from
Powder doesn't spread well, colour is off
I went ahead and bought quite a bit from the make up line because I liked the idea of having natural ingredients on my face and not polluting my skin with some of the stuff that's in other make up and was really excited for the out come! But I will say I was kind of let down, I found the colour left me with a really washed out look and the powder just kind of set on top of your face, still like the idea of this product but wouldn't recommend it unfortunately.
Date published: 2019-02-04
Rated

5

out of

5
by
Ann0990
from
Very happy with the product
I was skeptical at first about the efficiency of this product and for me to write a review means that I really really loved it. It does such a nice finish look and stays on all day. I only use natural product but I doubted natural makeup for so long. This product along with the foundation is amazing.
Date published: 2020-02-16
Rated

1

out of

5
by
Jackei27
from
Love the brand, not great powder
I'm disappointed with Burt's bees foundations. The colors are far and few between and it's hard to find one that works. This powder was very caky on my dry acne prone face. Too bad :(
Date published: 2019-07-22
Rated

5

out of

5
by
erino90
from
Love this finishing powder!
I have been using this compact powder for quite some time now and I would highly recommend it. I use the colour vanilla and it matches my skin perfectly. It is easy to use and goes on with a very matte finish. Doesn't clog my pores and doesn't leave my skin feeling cakey. :) It is a winner for sure!
Date published: 2020-02-02
Rated

5

out of

5
by
erino90
from
Great powder!
I use this as a finishing powder and love it. It is lightweight and matches my skin perfectly. It's not enough coverage to use as foundation on its own, but it works well with my liquid foundation.
Date published: 2019-05-15