Burt's Bees
Burt's Bees Soap Bark & Chamomile Deep Cleansing Cream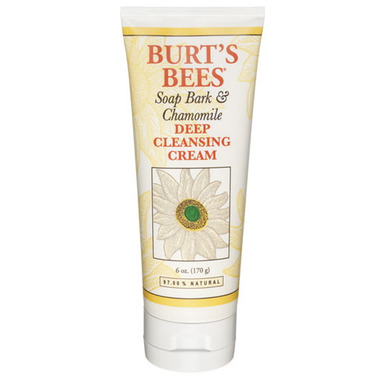 Burt's Bees
Burt's Bees Soap Bark & Chamomile Deep Cleansing Cream
170 g
Burt's Bees Soap Bark and Chamomile Deep Cleansing Cream
is rated out of
5
by
576
.
---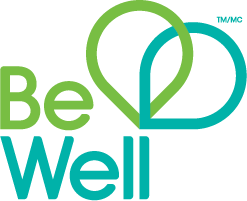 Spend $35 on Facial Skincare & get 5,000 Be Well points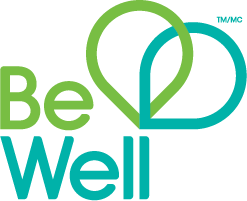 Spend $35 on Facial Skincare & get 5,000 Be Well points
Description
Soap Bark and Chamomile Deep Cleansing Cream - A cleanser that's all bark and no bite!

Looking for a deeper clean? This rich, sulfate-free facial cleanser is made with a gentle, yet effective plant-based cleansing complex featuring quillaja saponaria (soap) bark extract and witch hazel. Luxurious lather foams away excess dirt, oil and make-up leaving skin feelling clean and refreshed. Extracts of chamomile, echinacea and aloe help soothe and calm skin while glycerin and cocoa butter provide a touch of moisture for naturally fresh, healthy-looking skin.

How to Use: Wet face and apply cleanser with fingertips or wash cloth. Massage gently avoiding eyes. Rinse thoroughly. For best results, follow with your favourite Burt's Bees Moisturizer.

Featured Ingredient:
Soap Bark — Derived from the Chilean endemic tree Quillaja saponaria, this substance is used as a natural soap, cleanser and foaming agent and contains antioxidants and proteins.

Ingredients: Aqua (water, eau), helianthus annuus (sunflower) seed oil, stearic acid, glycerin, cetearyl alcohol, cocos nucifera (coconut) oil, sodium borate, polysorbate 60, cetyl alcohol, silica, quillaja saponaria (soap) bark extract, chamomilla recutita (matricaria) flower extract, echinacea purpurea (coneflower) extract, hamamelis viginiana (witch hazel) extract, aloe barbadensis leaf extract, tocopherol, theobroma cacao (cocoa) seed butter, rosmarinus officinalis (rosemary) leaf extract, citrus medica limonum (lemon) peel oil, menthol, lavandula hybrida (lavandin) oil, litsea cubeba fruit oil, citrus aurantifolia (lime) oil, sucrose stearate, xanthan gum, glycine soja (soybean) oil, canola oil (huile de colza), glucose, sodium chloride, glucose oxidase, lactoperoxidase, citral, limonene


Highlights

Rated

5

out of

5
by
SmileySwimmer4
from
Simply Amazing!
I have been a strong supporter of burt's bees for several years. Their products are the real deal, none of those harmful chemicals found in other products. This cleanser is perhaps the best purchase I have ever made from this company! I use it practically everyday. Let me tell you a little bit goes a long way. The clean, minty, fresh sensation after use of this product is a major plus. It has helped with acne, irritable skin, and everything in between. Put it on each morning for a fresh start of your day. This is a great buy. (all of their products are). Don't miss this oppourtunity! Buy this. I promise you will not be disappointed.
Date published: 2010-06-30
Rated

4

out of

5
by
Lvyrskin
from
Nice 1st step creamy cleanser
This cleanser does NOT CAUSE CYSTIC ACNE like a horrible reviewer claims first of all. I bought this looking for a cleansing milk as a first cleanse. Cleansing milks are hard to find here in the US. So glad I discovered this. It removes makeup sunscreen dirt and cleans great. I follow with a gel but you don't need to, especially in winter. It washes off nicely and smells nice too very fresh. It doesn't contain mineral oil which I like! The only reason it has 4 instead of 5 stars is it did sting my eyes. Will need eye makeup remover first. I like the tube also so it avoids putting fingers in a jar. Thank you. A 30 year Esthetician from California
Date published: 2019-09-02
Rated

5

out of

5
by
mlh1097
from
Absolutely Amazing!
I have pretty oily skin and the face wash I was using was not helping at all. I would wash my face and not even 15 minutes later, it would be oily and feel clogged, and definitely not clean. Throughout the day, I could rub my fingers across my face and there would be oil on them. It was gross. After researching like crazy, several different websites said to give this product a try. I bought it, and literally not even a full day later my skin was so much less oily. Now when I rub my fingers across my face, there is absolutely no oil on them and it stays that way the whole day. Plus it smells amazing so what's not to love!
Date published: 2018-06-04
Rated

5

out of

5
by
BeeHappy3
from
Where Did My Pores Go?
I love this product! I, like many others have tried so many different cleansers. I have dry, sensitive skin, very prone to blackheads/whiteheads and the occasional blemish. This is the only cleanser that is gentle and effective. It has never irritated my skin, and it is so effective at getting rid of blackheads, and tightening your pores. I changed my whole skincare regimen, now I only use Burt's Bees on my face, and my skin hasn't looked this good in years! (Also as others have said, it smells good, is creamy and the menthol tingle is refreshing and totally non-irratating, it just takes one or two washes to get use to.)
Date published: 2011-02-01
Rated

5

out of

5
by
Adarable
from
My Favorite Face cleaner
I love this Face wash alot, I bought one before and used it but my sister took it. so i bought a new one and I use it wile im in the shower to wash my face. It gives a Nice Cold feel on my face and I scrub it in and let it sit on my face wile i wash in the shower after 1 minute or two i rinse off and feels so nice and refreshing. after a few days of using it i see my acne reduce and my pores shrink. I love this face scrub it also leaves my skin fresh and soft. I have naturally oily skin so it removed alot of the oily feel and lasted me at least 2 days before my face got oily again. I highly recommend this for oily skin.
Date published: 2020-03-08
Rated

1

out of

5
by
Mdssnider
from
Doesn't do the job
Not a fan. At. All. I really wanted to like it – was looking for something natural. It's so thick and doesn't feel like it rinses off at all. I feel like I have to wash my face again with a different cleanser in order to get the grease off. It's breaking my face out instead of clearing it up. And when I take a cleansing pad to my face after using this product, makeup still comes off. So it's obviously not removing makeup. It also says it has a foaming agent. Never found it to foam. I also wasn't expecting the menthol aspect of it. While it's noted on the ingredients, no hint of that was mentioned on the front of the packaging so it wasn't something I was excepting or wanted in this product.
Date published: 2018-04-05
Rated

5

out of

5
by
burtsbeeeess
from
I love this stuff!!
I wanted a nice cream cleanser that really made my skin feel refreshed, and I heard alot of good things about burts bees products, so I decided to try it out. I have had it for about six months, and I love it!! Immediately after applying it, my skin feels very refreshed and very clean. Even though it is a "deep cleansing" wash, it does not dry out your skin at all. It smells almost pepperminty in my opinion, and it is very soothing. Make sure to apply it with water though, because I made the mistake to first time and just applied it straight to my face from the bottle, but make sure you mix it with water on your fingers so it can melt and actually clean your face. Very happy with my purchase, and will become a staple in my skincare routine!
Date published: 2017-08-16
Rated

1

out of

5
by
Mayes
from
Causing Breakouts
I really reaalllly wanted to love this stuff!! It smells great and goes on easy but when I rinsed it off the first time I realized it left a film/ greasy residue on my face. I continued to use it for about 2 weeks thinking the film might be okay and keeping my combination skin moisturized but I have been breaking out terribly and I think this wash is the reason why :( It hasnt left me feeling clean and my skin is definitely letting me know that it isnt being cleaned and maybe even worse off than just leaving it unwashed. Super bummed about this product.
Date published: 2017-11-28