Captain Blankenship Lime and Vetiver Deodorant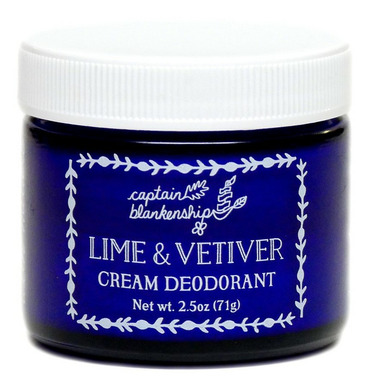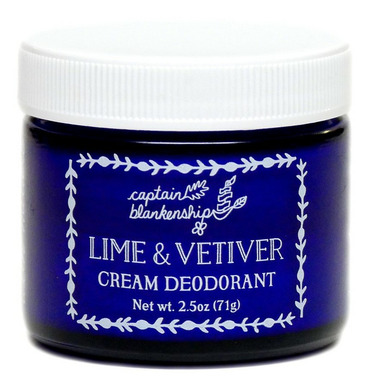 Captain Blankenship Lime and Vetiver Deodorant
The Captain Blankenship Lime and Vetiver Deodorant is an organic cream deodorant, which is not only effective, but smells amazing. It is a powerful ally that protects you from odour and bacteria all day long with organic ingredients and a beautiful bright citrus scent.
Features
:
Organic Arrowroot Powder helps keep you dry
Aluminum Free Baking Soda helps neutralize odour
Organic Hops Extract fights against bacteria
Organic Coconut Oil keeps you moisturized
Organic Lime, Lemongrass and Vetiver Essential Oils keep you smelling fresh
How to use:
Apply to your underarms with your fingers. Or you could use a brush or small spoon. Just a pea-sized amount goes a long way! Repeat as necessary.
Ingredients
: Organic Virgin Coconut Oil, Organic Arrowroot Powder, Baking Soda, Organic Shea Butter, Organic Hops Extract, Beeswax, Non-GMO Vitamin E, Organic Essential Oils of Lime, Lemongrass and Vetiver.