Casdon DeLonghi Microwave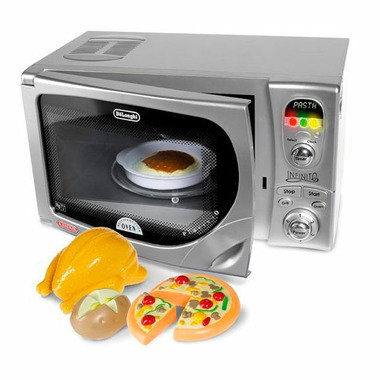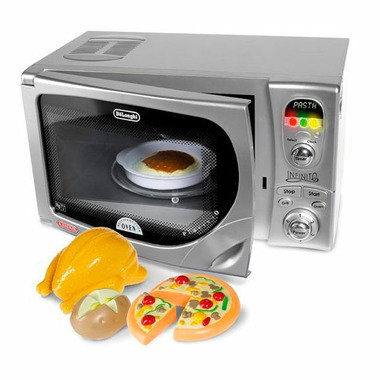 Casdon DeLonghi Microwave
Lights and sounds just like the real thing! A replica of DeLonghi's stylish 'infinito' Intelligent Microwave Combination Oven, this realistic toy is battery operated with a rotating turntable, multiple cooking sounds and flashing L.E.D's. The item is supplied with a selection of imitation food.
Casdons Toy Microwave is a timeless classic. Close the door, select the "food" you would like to "cook", press the start button and the inside light will come on and the turntable will spin. An electric timer counts down the time and beeps when the food is done! Its great fun and will bring endless hours of role playing pleasure! Play cooking has never been so realistic! Requires 3 x AA batteries.
Features:
Realistic role play for exploring imagination and developing social skills
True- to - life, replica toy with lights for visual stimulation
Play encourages the development of hand- to- eye co-ordination
Buttons to push to activate, for understanding cause and effect
Activities develop problem solving and motor skills
Different features encourage exploration and discovery
Imitation cooking and operational sounds for added realism and aural stimulation
Dimension: W12.24 x D7.58 x H6.87"