Central Roast Antioxidant Vital Berry Blend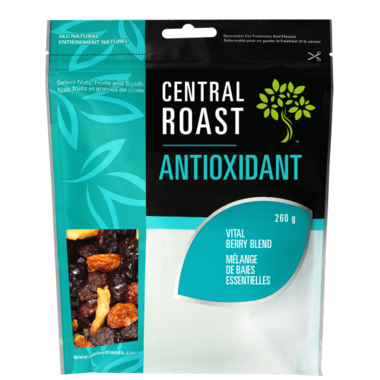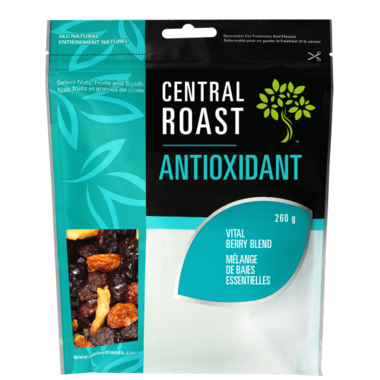 Central Roast Antioxidant Vital Berry Blend
Snack food and health food are not mutually exclusive. You CAN have snack food that is both nutritious and delicious! Nosh on Central Roast's all-natural and wildly flavourful nuts, dried fruits, seeds, mixes and treats, that satisfy every craving.
What's not to enjoy in this scrumptious mix of naturally sweetened cranberries, blueberries, mangoes, golden berries and raisins! Great on it's own, or add it to your own mix, top it on your cereal or pop it into some baking.
INGREDIENTS:
CRANBERRIES (APPLE JUICE CONCENTRATE, SUNFLOWER OIL), BLUEBERRIES (WILD BLUEBERRIES, SUGAR, SUNFLOWER OIL), MANGO, GOLDEN BERRIES, THOMPSON RAISINS.
May contain peanuts, tree nuts, sesame seeds, soy, wheat and/or milk.