Central Roast Organic Tri Colour Popcorn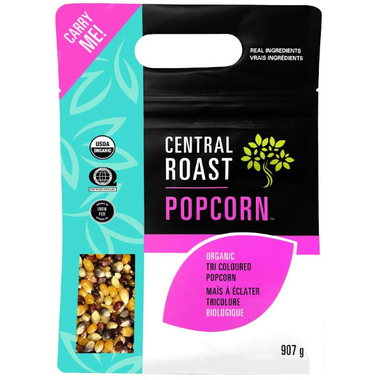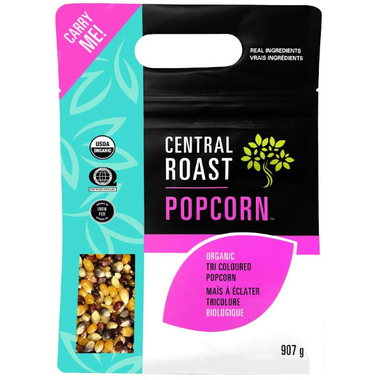 Central Roast Organic Tri Colour Popcorn
At the heart of this endearing little kernel is a healthful whole-grain, naturally low in fat and calories, gluten-free, and non-GMO, which makes it a great fit for today's health conscious consumer.
Health Benefits:
Popcorn
is a whole grain that provides energy-producing complex carbohydrates. The health benefits of popcorn are mainly derived from its impressive content of fiber, polyphenolic compounds, antioxidant, vitamin B complex, manganese, and magnesium content. Plain air-popped popcorn has only 30 calories per cup and contains no artificial additives or preservatives and is sugar free!

Ingredients:
Organic Tri Colour Popcorn.