Chemex 8 Cup Classic Coffeemaker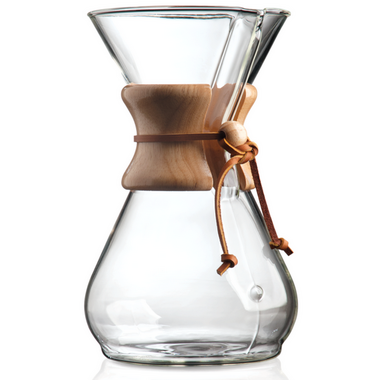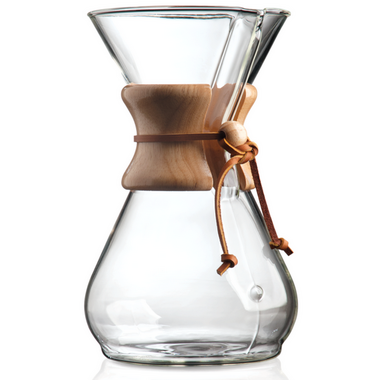 Chemex 8 Cup Classic Coffeemaker
The classic Chemex is undoubtedly one of the most recognizable and elegant coffee makers available! This pour over coffeemaker, is made from non-porous, heat-resistant glass and is meant to b used with Chemex's proprietary, scientifically designed filters.
Since the Chemex is made out of glass, you can see the coffee as it brews and, as it's a pour over method, you can also customize your particular brew method very easily.
It comes with a polished wood collar and leather tie: the collar serving as an insulated handle around the middle of the coffeemaker.
Features:
40oz (1182ml) capacity
Easy to clean - just remove filter and rinse through
Heat-resistant glass construction
Polished wood collar with leather tie
Made in the USA
How to Use:


Angela:
more than a year ago
So far, we are enjoying our new Chemex coffee maker. I love that we can use it on the warmer on our glass top oven. FYI...The "button" is the bump in the glass halfway up the bottom half of the coffee maker. I recommend watching learn-to videos to have the best coffee experience.
Page
1