Choice Organic Teas Peppermint Tea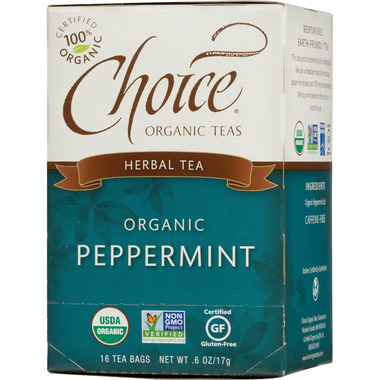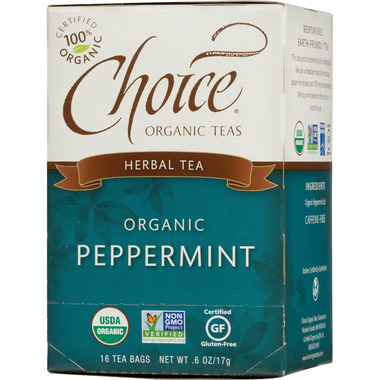 Choice Organic Teas Peppermint Tea
Sit back and relax with this cooling classic, grown on fertile volcanic hillsides in the Pacific Northwest of the United States. From this prime mint-growing region of the world, Choice Organic Teas selects the finest peppermint with an exquisitely aromatic, slightly spicy flavour. As a caffeine-free choice, it's both calming and comforting.
Features:
Organic
Unbleached, natural fibre, staple- free bags
100% recycled paperboard printed with plant- based ink
Caffeine- free

Ingredients:
Organic Peppermint Leaf.