Clean & Clear Essentials Foaming Facial Cleanser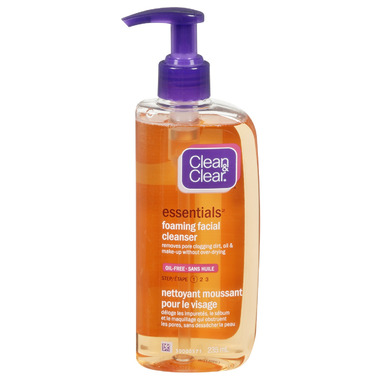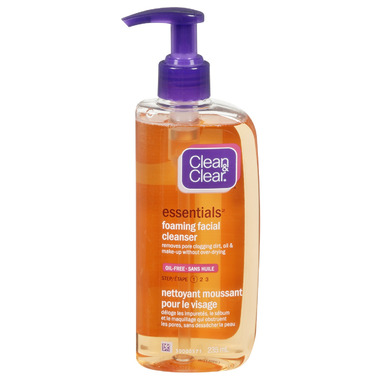 Clean & Clear Essentials Foaming Facial Cleanser
Clean & Clear Essentials Foaming Facial Cleanser washes away pore-clogging dirt, oil, and make-up on your face to help skin stay clean and healthy.

This cleanser is ideal for normal, oily, and combination skin. Step one in the CLEAN & CLEAR® ESSENTIALS® regimen, the cleanser can help give you clearer skin by removing impurities that can cause breakouts. The cleanser's oil-free formula rinses clean and won't overdry, so skin feels refreshed. This cleanser comes in a 235 mL pump bottle.

Ingredients: Water (eau), triethanolamine, myristic acid, C9-15 alkyl phosphate, lauric acid, glycerin, hydroxypropyl methylcellulose, cocamidopropyl betaine, phenoxyethanol, methylparaben, BHT, propylparaben, ethylparaben, sodium chloride, tetrasodium EDTA, Red 4, Yellow 10, parfum.