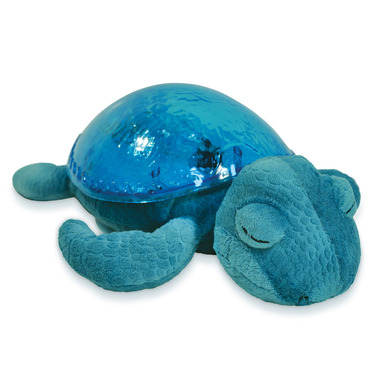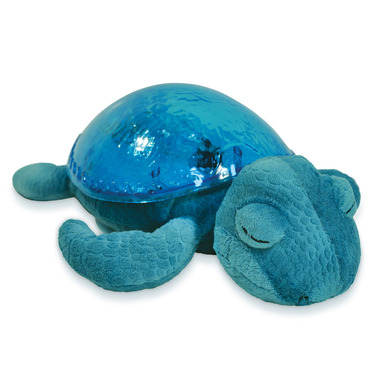 Calming lights and soothing sounds for your sleep routine. The Tranquil Turtle from Cloud B combines the sense of sight and sound in one fun product! Tranquil Turtle projects a magical underwater light effect with a gentle wave motion and plays two soothing sounds to help children sleep.
Features:
Projects a magical underwaterlight effect
Shell glows in relaxing Aquamarine color
Plays 2 soothing sounds: Tranquil Melody & Ocean Waves
All ages
Adjust brightness using Slide Control
Auto shut-off after 23 minutes
3 AA batteries included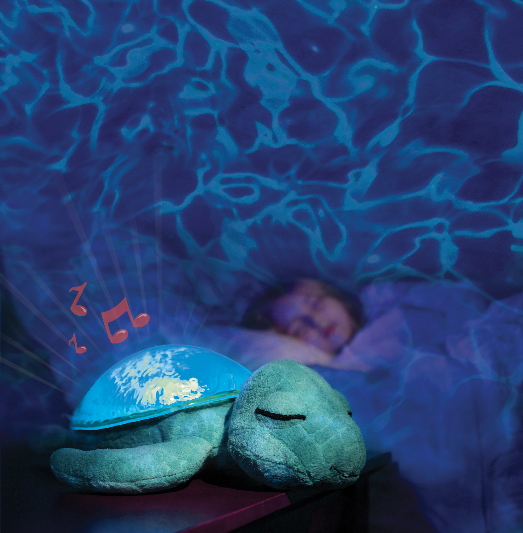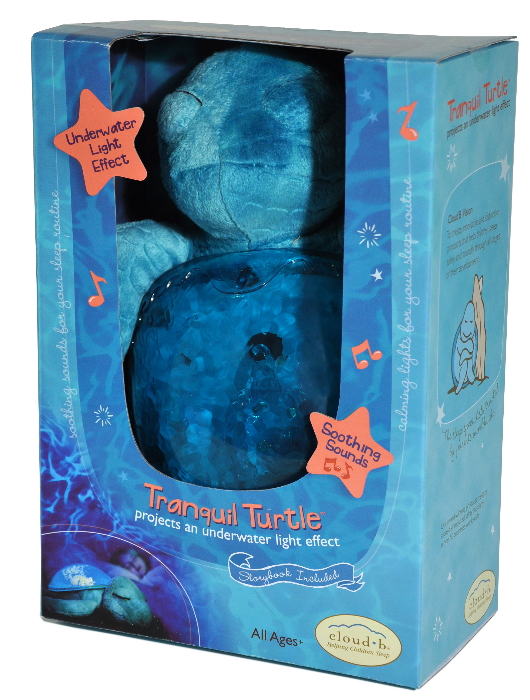 Lindsay:
more than a year ago
I was hesitant about spending this kind of money on what essentially is a night light, but now that it's here I can say it was worth every penny! The quality is fantastic for the light, it casts the waves over our entire room without fading or "blurring" the farther areas. It helps to put our daughter (and us!) to sleep in just a few minutes when before she would roll around in her crib restless. I do wish that we could play the music or ocean noises on it's own as during the day we use the sound to soothe her into her naps but don't need the light play. But, it automatically shuts off after approx. 20 minutes or so, so it isn't exactly affecting the battery life to run the wave lights when it's daylight. I like that it doesn't run for a long period of time because this helps to get the most out of the battery life, and she's usually fallen asleep within less than 10 minutes anyways and would serve no purpose to run for hours. Love it!!
Kathleen:
more than a year ago
Just ordered this last week and glad I did. I had wondered why these little things were so pricey, but they're very nicely made. The dancing light pattern is beautiful and the music/soothing wave noise is very high quality. The amount of light it sheds is just right to make the nursery less scary in the dark but not be overstimulating. My daughter is a big fan! It would be nice to be able to just play the sound or lullaby without turning on the lights, but I don't think it's designed to do that.
Page
1