Cocoon Apothecary Ancient Mud Facial Mask
Dead Sea Mud & Glacial Clay
100 g (3.5 oz)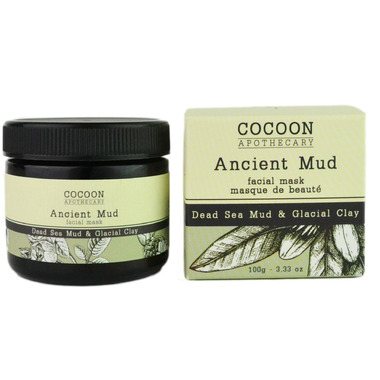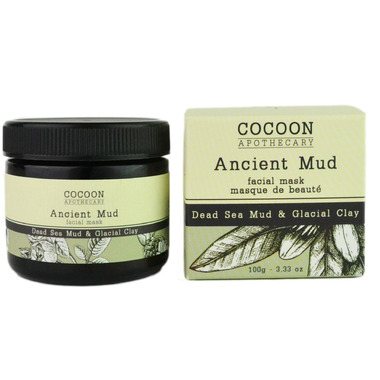 Cocoon Apothecary Ancient Mud Facial Mask
Dead Sea Mud & Glacial Clay
100 g (3.5 oz)
Dead Sea mud has been used since ancient times as a health and beauty treatment. It re-mineralizes the skin with essential nutrients and purifies pores of toxins and pollutants. Glacial marine clay from the coast of British Columbia is an extremely fine powder that absorbs deep into pores to pull out contaminants and excess oil. The Cocoon Apothecary Ancient Mud Facial Mask synergistically uses both the mud and the clay to pull out the bad and leave the good. The addition of neroli and rose essential oils allows antioxidants to reach deep into pores and creates a lovely fresh scent.
Features
:
Revitalizes and renews skin.
Detoxifies and purifies pores of toxins and pollutants.
Exfoliates and refines pores.
Vegan, biodegradable, non-GMO, non-toxic.
Made with certified organic ingredients.
Directions
: Apply to moistened face, avoiding eye area and lips. Allow to dry until it has turned a light green colour. Remove with water and follow with a facial cleanser and moisturizer. Use once per week.
Ingredients
: Dead Sea mud, glacial marine clay, neroli essential oil, rose essential oil.
Natural, Organic, Vegan, Gluten Fee, non-GMO, Made in Canada