Colibri
Colibri Organic Cotton Wash Cloths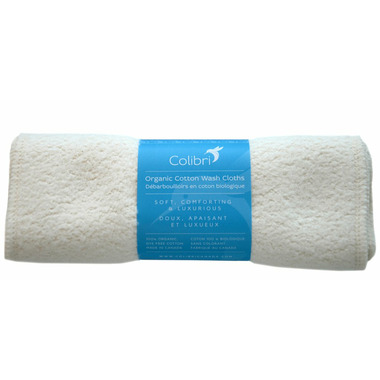 Colibri
Colibri Organic Cotton Wash Cloths
Description
Colibri Organic Cotton Wash Cloths are made of:
90% organic dye free cotton, 10% Polyester and are MADE IN CANADA.
These cloths are delightfully soft and absorbent.
Colibri has found so many uses for them and always keep a stack in the kitchen to wash those messy faces and hands. They work great as reusable diaper wipes.
7.5" x 7.5"
Highlights