Coppertone Sensitive Skin Sunscreen Lotion SPF 50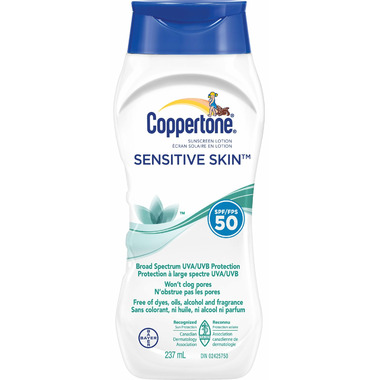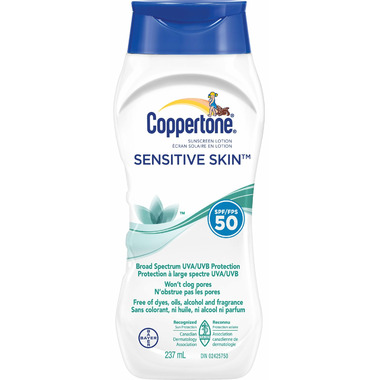 Coppertone Sensitive Skin Sunscreen Lotion SPF 50
Help protect your sensitive skin from the sun by applying this Coppertone Sensitive Skin Faces Lotion.
Product Features:
Oil free, fragrance free, hypoallergenic
Non-comedogenic - won't clog pores
Photostable broad spectrum UVA/UVB protection
Water resistant (80 minutes)
Light, non-greasy formula
Helps prevent premature skin aging from the sun*
Available in 8 fl. oz.