Crane Cool Mist Blue Humidifier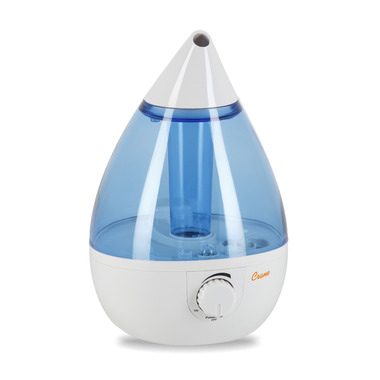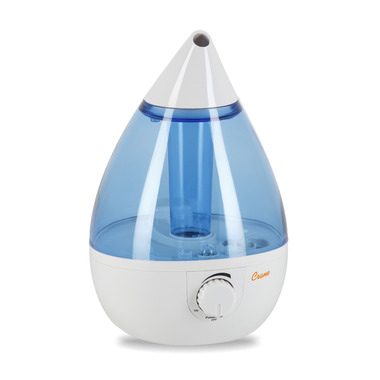 Crane Cool Mist Blue Humidifier
Featuring a sleek white teardrop design this 1 gallon (3.78 L) ultrasonic humidifier can produce up to 2.1 gallons (8 L) of moisture a day. This moisture can help relieve your child's nasal congestion, dry cough, and sinus irritation, so they can breathe easier for a good night's sleep.
Features:
1 gallon water tank runs whisper quiet for up to 11 hours
Produces up to 8 liters of moist output per day
Has a water empty indicator plus an auto off function when tank is empty
Removable water tank that fits easily under most bathroom sinks
Provides moisture for dry cough, sinus irritation, dry skin
Low power consumption
Child friendly design
Suitable room size: approximately 250 sq.ft or 23 sq.m
Note: Use only clean, cool tap water to fill the tank. Filtered or distilled water is
recommended to avoid white dust if tap water is too hard. Or you can purchase the Crane Demineralization Filters - sold separately. Do NOT use hot water.
Sophie:
more than a year ago
Worth the extra money to get this brand - very efficient and mists right away. You don't feel like you are going through tanks of water. Stylish too! But really, its a great quality humidifier - we through out our honeywell and this one has not failed us at all. I do recommend the water filter if you have a softener - worth it as well.
Page
1