Crayola Washable Watercolours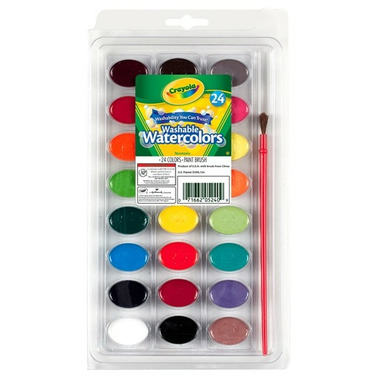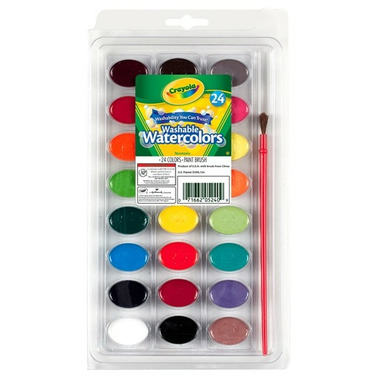 Crayola Washable Watercolours
The Crayola 24 Pan Washable Watercolors set contains 24 washable watercolors and one paintbrush in a clear plastic case. They come in a variety of vibrant colours that blend smoothly for more colour-mixing possibilities.
Set also includes project ideas to get your child's creativity flowing. This makes a great gift for the painter in the family!
Crayola Washable Watercolors offer the best and brightest watercolour painting experience, without the mess.
Suitable for ages 4 years old and up.