Crest 3D White Monthly Whitening Boost Whitestrips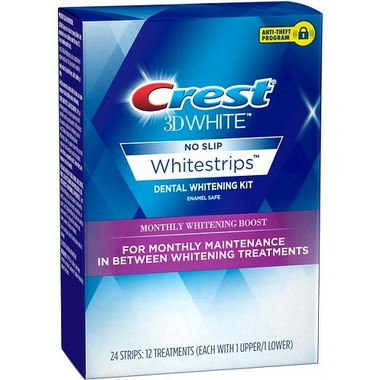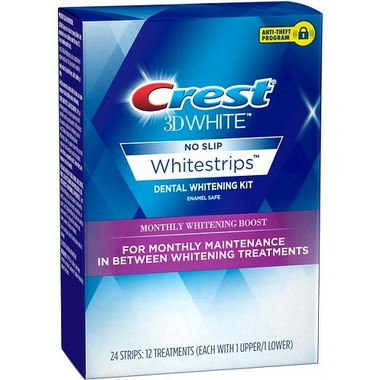 Crest 3D White Monthly Whitening Boost Whitestrips
In just 1 hour once a month, Crest 3D White Monthly Whitening Boost Whitestrips will keep your smile brilliantly white. These strips provide the boost you need to keep your smile white all year long.
Features
:
For a monthly boost to your white smile and touch-ups in between teeth whitening treatments.
Use once a month for 1 hour.
Uses the same enamel-safe teeth whitening ingredients dentists use.
A comfortable at home teeth whitening experience.
Advanced Seal Technology's no slip grip stays put so you can talk and drink water while whitening teeth.
12 teeth whitening strip treatments, each with 1 upper and 1 lower strip.
Use once a month for 1 hour and:
Peel
Apply
Reveal your whiter smile
Ingredients
: PVP, PEG-8, Water, Hydrogen Peroxide, Acrylates Copolymer, Sodium Hydroxide, Sodium Saccharin.