Dans le Sac Reusable Bread Bag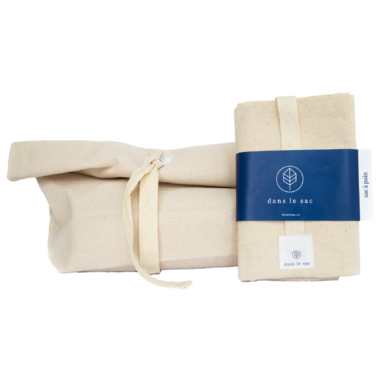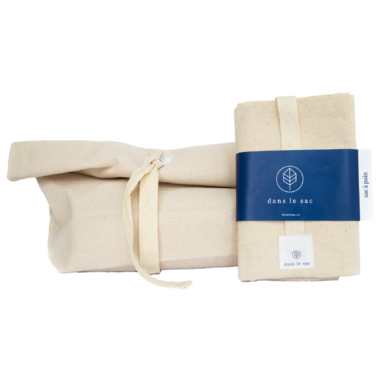 Dans le Sac Reusable Bread Bag
This reusable bag was initially designed to keep your bread as fresh as possible. Regardless of what your needs are, this bag can also be used as a fruit and vegetable bag, cosmetic bag, pencil case and much more!
Perfect for bringing home bread from the bakery and storing it for 3 days. Cotton is a natural fiber that lets bread breathe. Say goodbye to mould!
Dimensions
: 13.5" long x 13" high
Material
: 100% natural cotton

Care Instructions:
Machine-washable in cold water. It is not recommended to put them in the dryer, as this avoids cotton shrinkage. And do not wash your bag too often. A shrinkage of 10% on the height of the bag is to be expected after the first wash. The bag was designed larger in anticipation of this shrinkage.
With a useful life of several years, "Dans Le Sac" bags are designed to offset the environmental impact of thousands of plastic and paper bags.