Degree Women Clinical Protection Shower Clean Anti-Perspirant Stick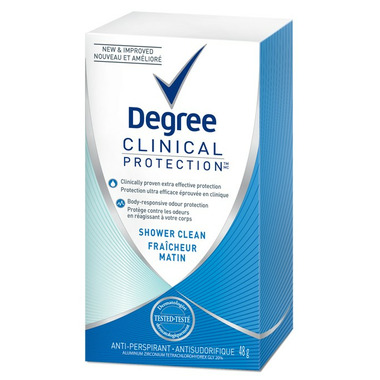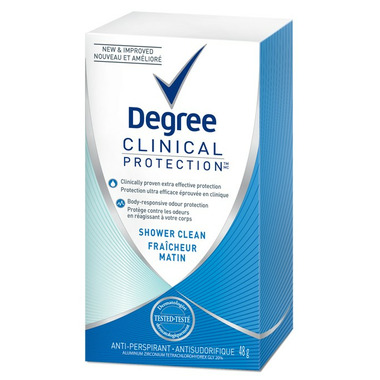 Degree Women Clinical Protection Shower Clean Anti-Perspirant Stick
An advanced formula with innovative TRIsolid™ body responsive technology that provides: Prescription strength wetness protection, patented encapsulated odor-fighting technology, Unique skin moisturizing ingredient clinically proven to reduce skin irritation.

Why apply at night? Body temperature is not consistent throughout the day and goes through a cycle known as the circadian rhythm. This cycle makes your skin more receptive at night when you sleep, which allows the formula to build up a strong layer of protection for the day ahead.

Directions for use: Use every day as part of your normal routine. For optimal results apply to underarms before going to bed. While you rest, the unique system builds a strong level of wetness and odor protection that lasts throughout the following day. Degree Women Clinical Protection can also be applied in the morning.