Dermal Therapy Extra Strength Body Lotion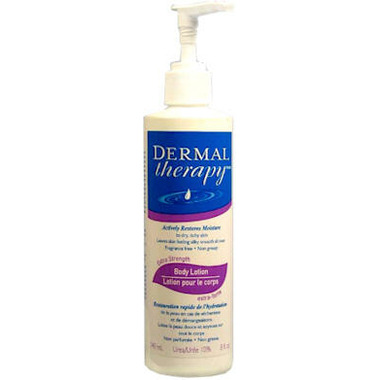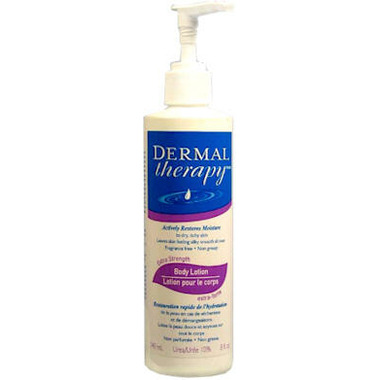 Dermal Therapy Extra Strength Body Lotion
Dermal Therapy's nourishing formula helps problem skin and revitalizes your natural beauty. Urea is an important part of your skin's natural moisturizing system and is found in healthy young skin. Urea causes skin cells deep below the surface to attract, absorb and hold moisture better. Dermal Therapy also includes alpha hydroxy acids which help displace old dry skin and reveal new skin which is more elastic.
Dermal Therapy contains silk protein to improve skin tone and luster, giving skin a silky, smooth, non greasy feel. It penetrates deeply into the skin to leave skin feeling silky smooth all over.
Features:
Soothe dry skin
Non-irritating
Non-Greasy
Non-toxic
Fragrance Free
Never Animal Tested
Di:
more than a year ago
I've been using this hand lotion for years and years. It's the only lotion I have tried that works for my work-worn hands. The skin on my fingers can peel and eventually crack especially in cold weather. Dermal therapy works wonders. It is never greasy, works into the skin well, protects from drying soil in the garden. I can't say enough good about it and can't imagine how bad my hands might be without it. Highly recommended.
Some Guy:
more than a year ago
I'd say that about 99% of moisturizers our there just add greasy moisture to the surface of skin without actually correcting any of the actual problems of dry skin. Moisturizers with urea actually penetrate deep into the layers of the skin to add and retain moisture below the epidermis.
This product is incredible for dry skin (especially when compared to all the junk you typically see in stores). It can be too harsh on your face though (because of the high lactic acid level) and is freaking expensive for such a small bottle. Other than price though, it's pretty much a perfect moisturizer.
Page
1