Desert Essence Organics Fragrance Free Body Wash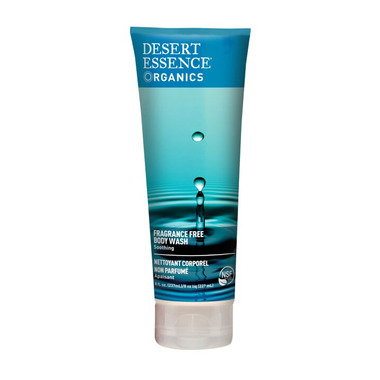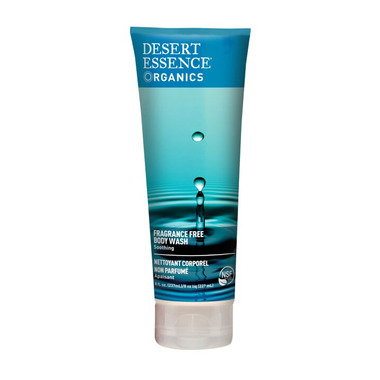 Desert Essence Organics Fragrance Free Body Wash
Desert Essence Organics Fragrance Free Body Wash is enriched with natural, botanical ingredients. This cleanser purifies while nourishing the skin.

Organic Jojoba Oil: An ingredient that works to leave the skin feeling moisturized and revitalized.

Grapefruit Seed Extract: Gently deep cleans pores and refreshes skin.

Alpha Hydroxy Acids: Help improve oil balance of the skin and gently exfoliate to reveal the next layer of fresher, younger skin.
Aqueous Infusion of Certified Organic Extracts: Organic Camellia Sinensis (Green Tea) Leaf (2), Organic Olea Europea (Olive) Leaf (2) and Organic Macrocystis Pyrifera (Sea Kelp) (2), Sodium Coco Sulfate, Cocamidopropyl Betaine (1), Decyl Polyglucose (1), Vegetable Glycerin, Organic Simmondsia Chinensis (Jojoba) Seed Oil (2), Citrus Grandis (Grapefruit) Seed Extract, Alpha Hydroxy Acids (Glycolic acid from sugar cane and Malic Acid from fruits), Beta Hydroxy Acid (Salicylic Acid), 1,2-Octanediol, Phenoxyethanol, Potassium Sorbate1 Certified Organic by EcoCert 2 Certified Organic by QCS