Divine Essence Organic Tea Tree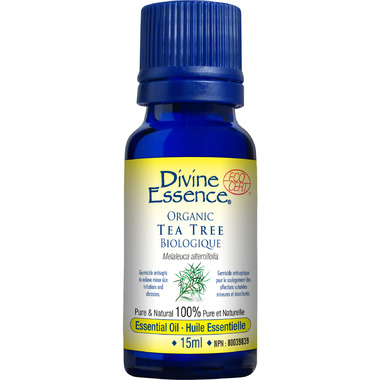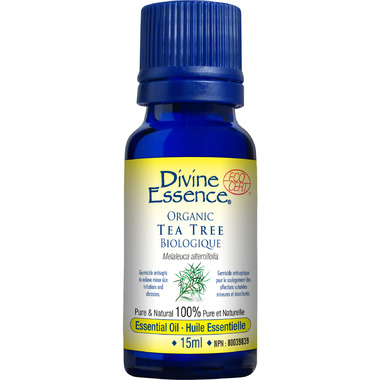 Divine Essence Organic Tea Tree
Native to Australia, Tea Tree is an evergreen standing at 6 to 10 meters tall with highly scented leaves. It owes its name to Thomas Cook, who discovered the tea when he arrived in Australia. He made tea from the leaves and saw indigenous people making poultices with them to treat sores and infections.
Today, The Divine Essence Organic Tea Tree essential oil remains a gold standard in family pharmacies for its antiseptic, antibacterial and germ-fighting properties.

To use topically:
Apply pure, or mix 5 to 10 drops in ½ teaspoon (2.5 ml) of vegetable oil. Apply to the affected area 3 times per day.
Features:
Part of plant used: Leaf
Country of Origin: South Africa
Colour: Colorless to greenish yellow
Extraction Process: Steam distillation
Scent: Aromatic, strong and woody
Chemotyped to ensure 100% pure and natural
100% authentic
Ecocert certified organic