Divine Essence Savory Mountain Essential Oil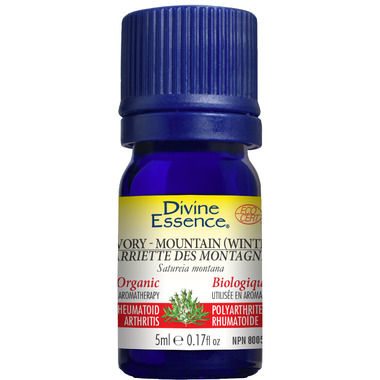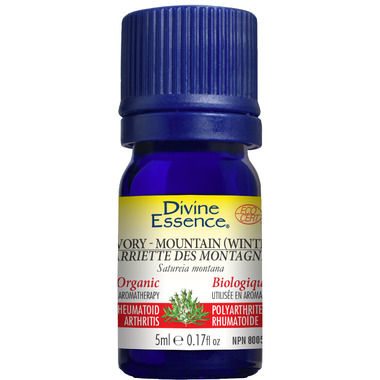 Divine Essence Savory Mountain Essential Oil
Divine Essence Savory Mountain Essential Oil is used in aromatherapy to help relieve joint and muscle pain due to sprains, strains and rheumatoid arthritis as well as a carminative and antispasmodic for symptomatic relief of digestive discomfort. This aromatic perennial is mainly found in Mediterranean countries. It is one of the herbs and aromatics used to make Herbes de Provence.

Features:
Non-GMO
Fair trade
Ecocert Organic
Cruelty free
Vegan
100% pure and natural
Directions:
Topical (Adults): Mix 1 drop in 2 teaspoons (10ml) of vegetable oil; apply to the affected area 3 times a day.
Ingredients:
Satureia montana
Caution:
FOR EXTERNAL AND OCCASIONAL USE ONLY. DO NOT TAKE ORALLY. DO NOT USE ESSENTIAL OILS UNDILUTED. KEEP OUT OF REACH OF CHILDREN. If accidental ingestion occurs, seek urgent medical attention or contact a Poison Control Center. Avoid contact with eyes and mucous membranes; if this happens, rinse thoroughly with vegetable oil. Do not use if you are pregnant or breastfeeding. If you have epilepsy or asthma, consult a health care practitioner prior to use. May cause allergic reaction (e.g. skin rashes, irritation or dermatitis); in which case, discontinue use and consult a health care practitioner. If nausea, dizziness, headache or allergic reactions occur, discontinue use. Avoid exposing treated area to sunlight. Consult a health care practitioner if symptoms worsen or persist.