Djeco Workshop Rubber Engraving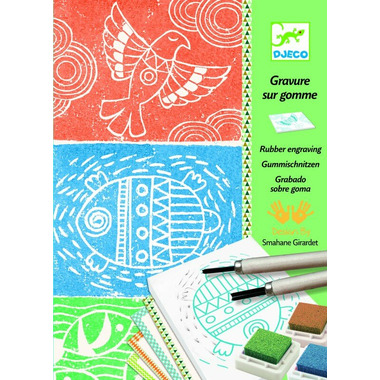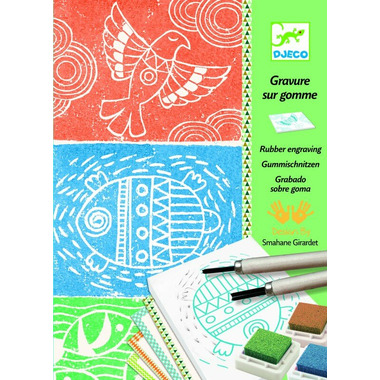 Djeco Workshop Rubber Engraving
Fun activity with friends or on your own. Create your own stamps with easy to carve rubber following the printed lines. What fun it is to decorate your cards with the stamps you've just created!
Kit includes:
4 printed rubber stamps to carve
2 gouge chisels
3 ink pads
16 printed cards
1 easy to follow instruction booklet.