Dove Advanced Care Antiperspirant Deodorant Stick Shea Butter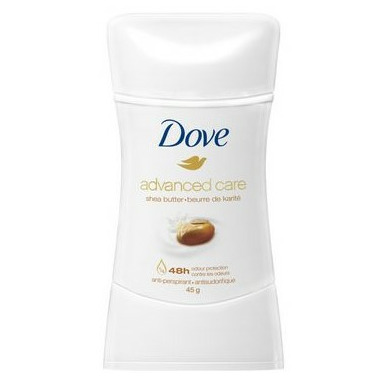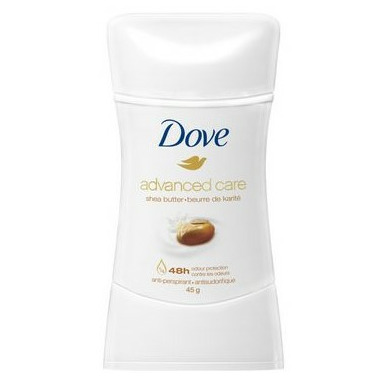 Dove Advanced Care Antiperspirant Deodorant Stick Shea Butter
Show your underarms a whole lot of love with our skin-moisturizing antiperspirant deodorant sticks that help keep you appearing cool, calm and collected. The scent of rich shea butter and warm musk make Dove Advanced Care Antiperspirant Deodorant Stick Shea Butter a must if you want to add a little bit of indulgence to your daily underarm care routine.

Dove Advanced Care Antiperspirant Deodorant Stick Shea Butter helps to leave you with beautifully soft, smooth underarm skin, noticeable within a few days of first use. Its formula, which contains Dove unique ¼ moisturizing cream, can help delicate underarm skin recover from shaving dryness so that you can enjoy underarms that look and feel softer and smoother.

Although it might smell indulgent, this Dove antiperspirant is an effective antiperspirant, protecting you from odour and wetness all day. It's also kind to your skin and, as with all antiperspirants in the Advanced Care range, the formula in this moisturizing antiperspirant deodorant is alcohol free, too.

At Dove, our vision is of a world where beauty is a source of confidence, and not anxiety. So, we are on a mission to help the next generation of women develop a positive relationship with the way they look – helping them raise their self-esteem and realize their full potential.