Downy April Fresh Dryer Sheets
Fabric Softener
80 Dryer Sheets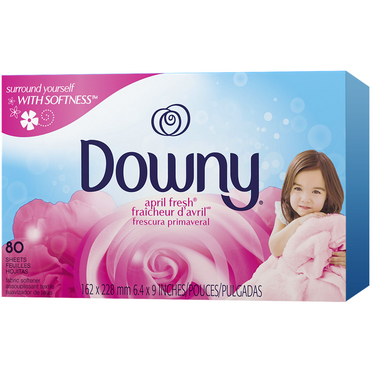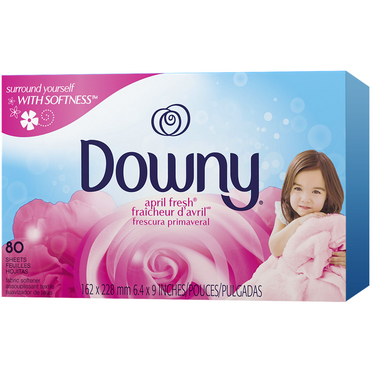 Downy April Fresh Dryer Sheets
Fabric Softener
80 Dryer Sheets
Feel more connected with Downy April Fresh fabric softener dryer sheets, featuring the sun-kissed, floral scent you love. Adding Downy Sheets in the dryer helps your fabrics feel wonderfully soft and fresh with less static.
Features:
Provides an airy fresh scent
Infuses fabrics with softness so they feel as good as they look
Fights against pesky static cling
Amy:
a few months ago
I absolutely love the fresh scent of Downy Dryer Sheets so much so that I took the time to search online when they were no longer available in local stores. I would often leave a fresh sheet in with my grandmother's clothes when I delivered them back to her after laundering them to keep them smelling fresh in her dresser drawers. She loved the long lasting scent too! They are an excellent static remover and their durability allows you to often use them more than once. I trust Downy Dryer Sheets to keep my clothes smelling fresh and static free!
Page
1