Dr. Scholl's Custom Fit Orthotic Inserts CF 440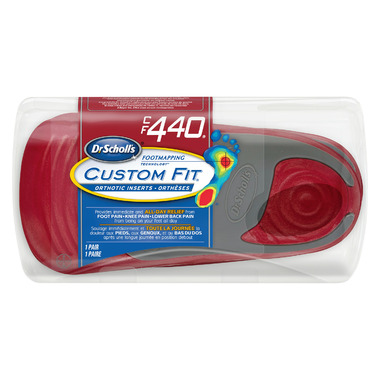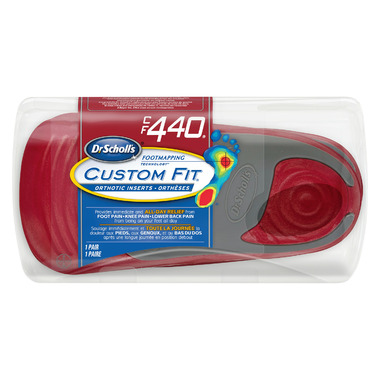 Dr. Scholl's Custom Fit Orthotic Inserts CF 440
Need to replace your beloved Dr. Scholl's Custom Fit Orthotic Inserts? Well.ca has you covered!

Dr. Scholl's collaborated with podiatrists to develop the Dr. Scholl's custom fit Orthotic Insert that is constructed with special cushioning and support layers, as well as a durable top cloth for exceptional comfort, shock absorption and long-lasting support.

The unique CradleFlex Arch Support system provides immediate and all day comfort while the 3/4 length design fits easily in most shoes and stays securely in place.

Includes: 1 Pair of Dr. Scholls Custom Fit Orthotic Inserts CF 440
Martha:
about a year ago
Used the machine instore but hesitated to spend that kind of money. Went home, read so many positive reviews online and decided to go for it. Not worth it. The insoles are big and wide, so the 1rst pair of shoes I wore them in squished my toes painfully. I have them in a pair that's stretched out now, but I feel no difference between them and the ones I buy for under $20. If I'd kept the packaging, I'd have returned them.
Page
1