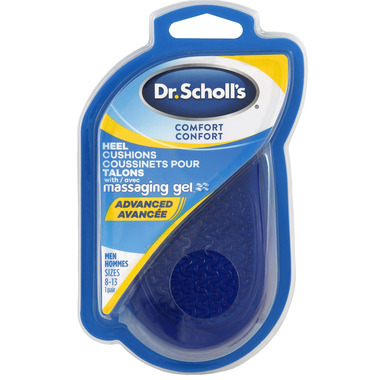 Description
Men's sizes 8-14. (Sold in pairs)
Dr. Scholl's Massaging Gel Advanced Heel Cushions have superior comfort and provide all-day shock absorption and cushioning to relieve heel discomfort.

Move over 10% more with Massaging Gel Advanced. Dr. Scholl's Heel Cushions are designed especially for people who experience discomfort in their heels and want extra cushioning. They provide double the comfort in your shoes all day.
The Responsive Wave Cushioning in the heel adds greater comfort and the soft gel cradles and protects heels. The tapered design fits easily in all shoes.

Directions: Trim to fit in virtually any shoe.