Dreambaby Flat Screen TV Saver
Dreambaby Flat Screen TV Savers prevent potentially serious accidents by anchoring the television to the wall or furniture with adjustable, heavy-duty straps. Dreambaby Flat Screen TV Savers were specifically designed to help prevent injuries that can occur when curious toddlers accidentally push over a heavy television.
Features:
Easy installation
Screws into holes already in back of TV set
Attach to wall or entertainment center
Simply check the straps occasionally to ensure they are still taut
Much less expensive than a wall mounting kit and a necessity for those unable to wall mount their TV
Self locking upon closing

Always read the instructions carefully.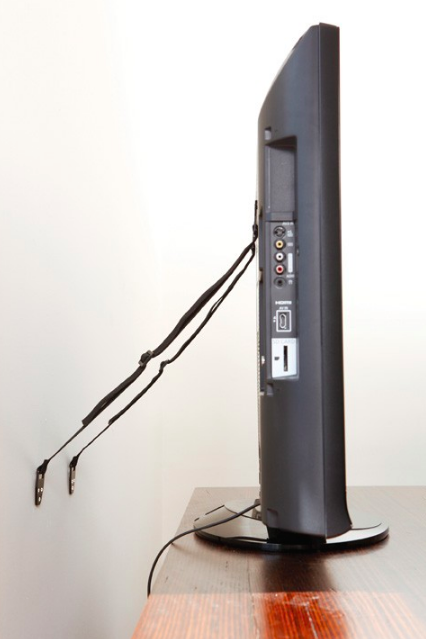 Similar Baby Gates & Babyproofing