Dreambaby Furniture Straps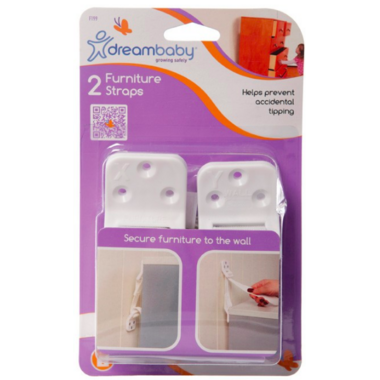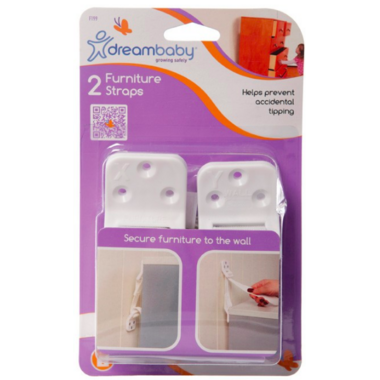 Dreambaby Furniture Straps
Every modern home is bound to have some heavy furniture or appliances around the household which can cause serious injury if knocked over. Dreambaby Furniture Straps were specifically designed to help prevent injuries that can occur when curious toddlers accidentally push or pull over heavy pieces of furniture. Easy to install and use, they are a highly useful addition to at home safety and not only prevent injury in toddlers, but the whole family.

Features:
Dreambaby Furniture Straps prevent potentially serious accidents by anchoring furniture such as book cases, dressers and display cabinets to the wall with adjustable, heavy-duty straps
Helps prevent furniture from toppling over on to playful children
Easily screw installation
Simply check the straps occasionally to ensure they are still taut
Minimum of two straps required per piece of furniture. Heavier objects may require three or four straps
Always read the instructions carefully.