Drink in the Box Reusable Drink Box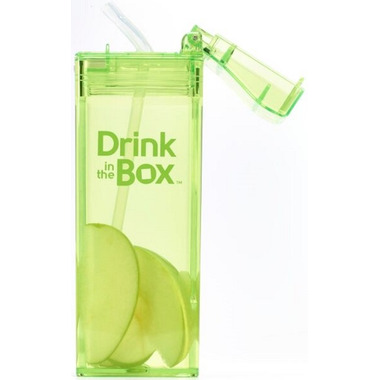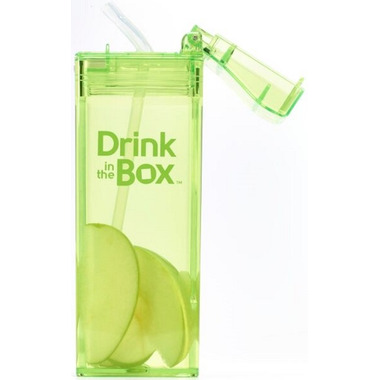 Drink in the Box Reusable Drink Box
A revolutionary reusable drink box with a patented design and made from near indestructible Tritan plastic. Perfect for school yards, car rides, and picnics. The lid is leak proof and pops off easily for quick and easy filling and washing. This great eco-friendly drink box is also BPA and phthalate free.
Drink in the Box (DIB) gives you control and variety, so you can give your children healthy alternatives. Just fill DIB with water and berries or sliced fruit, or squeeze your own fresh juice!

Features:
Made from strong Tritan plastic
BPA and phthalate free
Leak-proof and squirt-proof
Dishwasher-safe
Good for 1500+ dishwasher cycles (3-5 years)
Recommended for children 3 years of age and older

Carrie:
a few months ago
I love these. I have now bought a few of them.
They fit well in the lunch bag with a sandwich container as well as the other snack box.
The only thing you want to watch out for is a metal water bottle hitting the lunch bag. It took out the lid right at the hinge so that box was no longer usable. A silicone drink sleeve once you find them can fix that.
Page
1